Great American Eclipse, continued:
Beatrice, Nebraska
Greg Barker, Cheryl Barker, Wendo Steinhardt, and Steve Steinhardt
These four ASNH members got together in the farm country of Nebraska to view totality. The location was chosen by members of the Westport Astronomical Society, several of whom were also there.
Steve and Wendo were featured in an article in the Beatrice Daily Sun, which described their three-week astronomy vacation across the country, highlighted by the total eclipse. The article included a picture of Wendo setting up his new telescope. Here is a link to the article.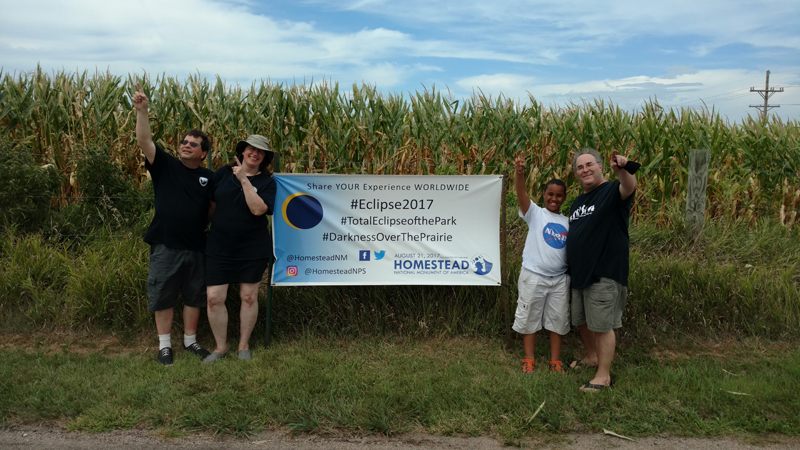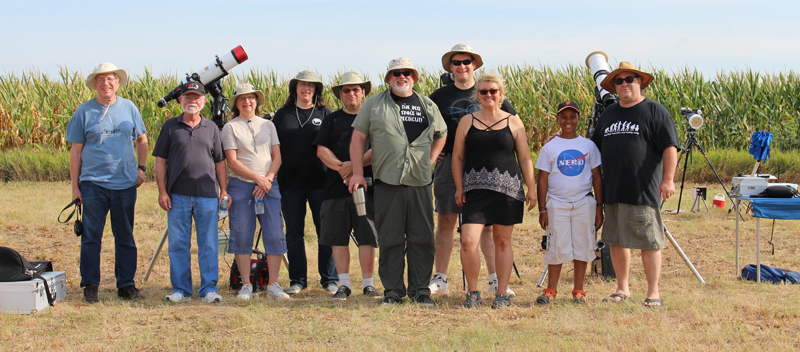 Denton, Kansas
By Don Filer
Happy to report that I saw the eclipse from rural eastern Kansas. We were in Denton Kansas in a cemetery among miles and miles of corn and soybean. We had heavy clouds and some passing rain showers but did get to see much of the partial phase before totality. We saw the start of totality then only about 10-15 more seconds at the very end. Not ideal conditions but still worth the trip. Looking forward to 2024.