Great American Eclipse, continued:
Hopkinsville, Kentucky
By Lee Cruz
Our family traveled to Hopkinsville, KY (a.k.a. Eclipseville) where we had a great time.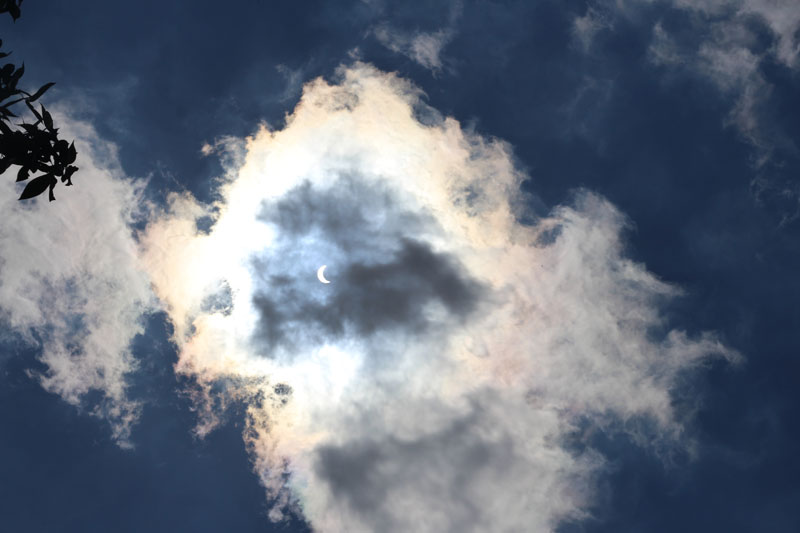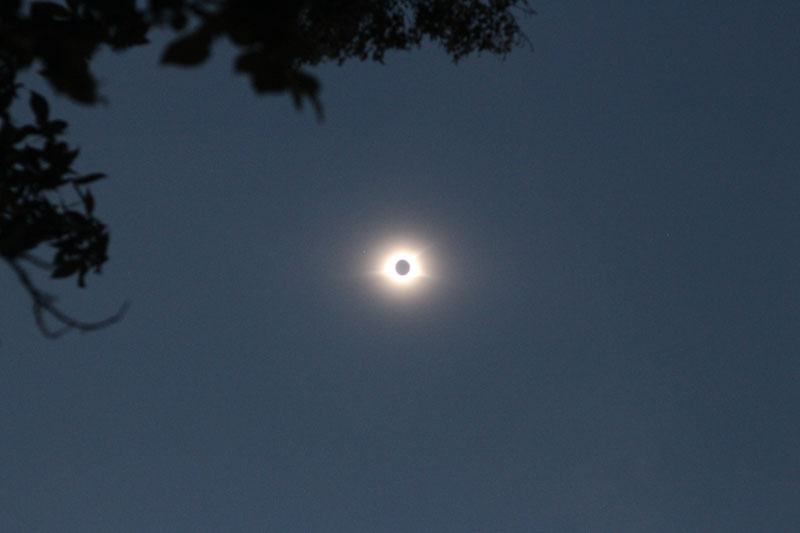 Greenville, South Carolina
By Rich Asarisi
My wife and I and our friend Pat Maturo had a chance to visit my friend in Greenville SC for the eclipse. Gary Prestash used to live in Hamden CT and a few years ago moved to Fountain Inn SC which is a suburb of Greenville. As luck would have it he built his new home right on the center line of the 2017 Eclipse.
Gary and his wife Frannie opened their home to us and invited us to stay with them for a few days around the time of the eclipse. We left CT on Thursday Aug 17th about 5am and arrived at Gary and Fran's house about 10pm. It's about 814 miles and takes about 15 to 16 hrs on a good day.
The day of the eclipse was partly cloudy and 93 degrees at 1pm. The weather forecast all week hinted that we might be in clouds for the event. But as luck would have it the skies were clear around the sun at eclipse time and stayed that way for the whole event.
Here is a small collection from thousands of shots I took.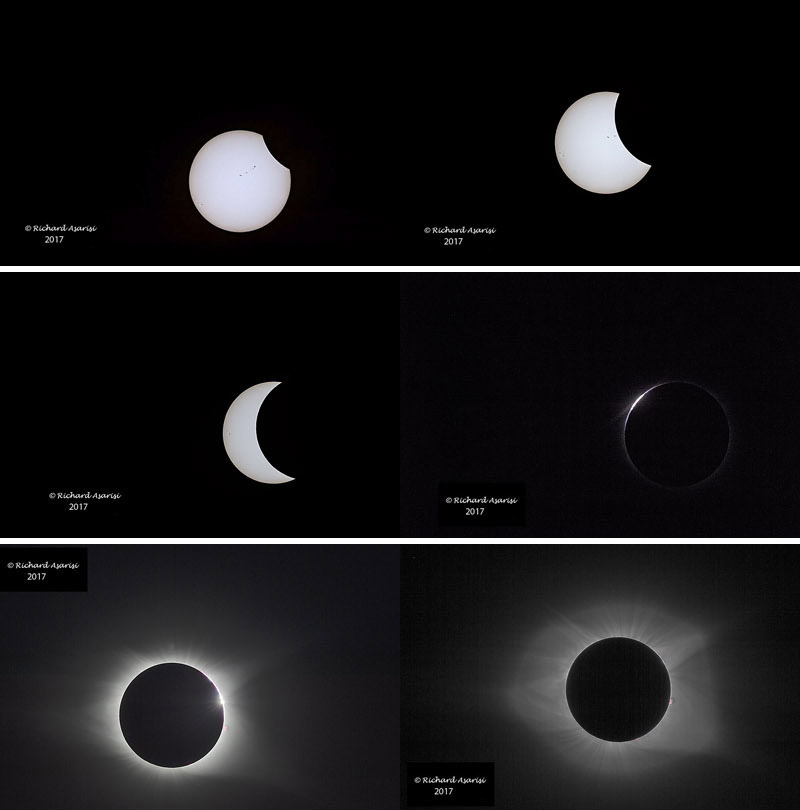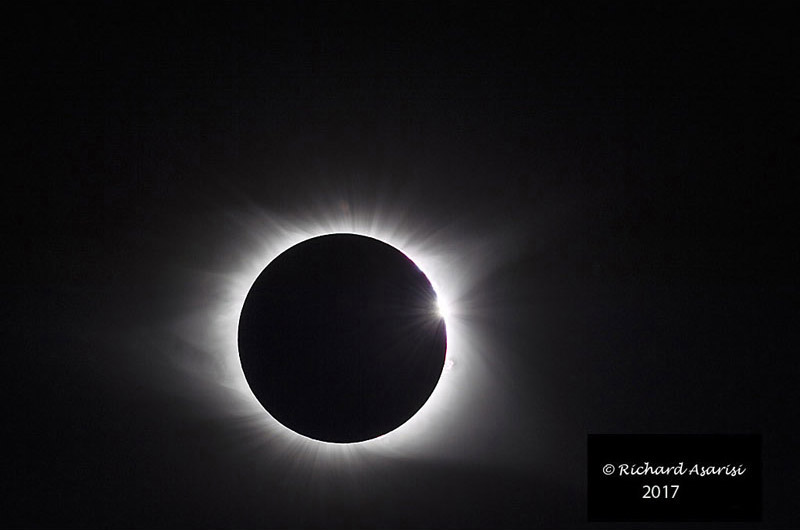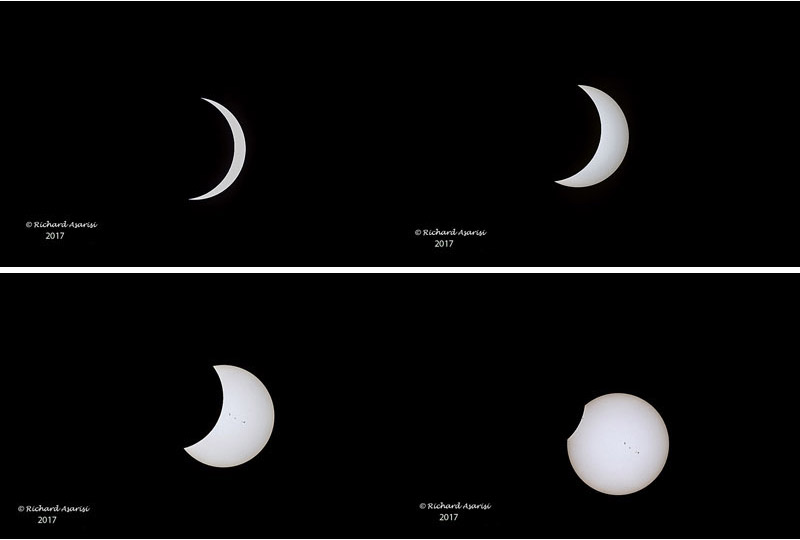 By Pat Maturo
Here are a couple of shots I took in South Carolina, near the centerline, along with Rich and Martha Asarisi. It was an indescribable experience, seeing the eerie light and odd colors just before totality, the confused birds, and the dramatic darkening ultimately leading up to the stunning sight of the fully eclipsed Sun.
In the second shot, taken a little after the diamond ring, there appears to be a star to the lower left, but I'm not sure if it's Regulus or not as the position seems wrong. There are also four other 'stars' (one might be Mercury??). I don't think they're lens artifacts as they are identical in more than one exposure and with consistent color.