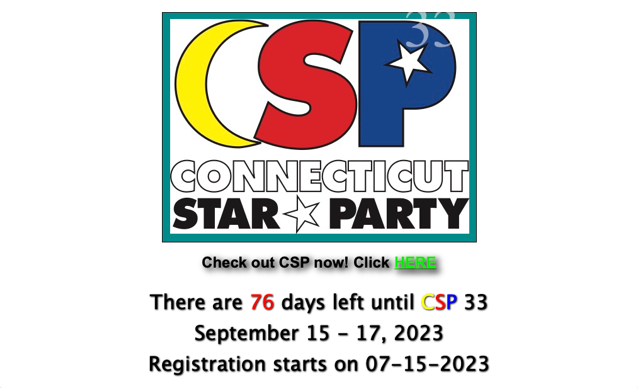 Full information about CSP 33 can be found here:
https://asnh.org/slideshow/CSPpicIndex.php
Summer Solstice Picnic on June 24, 2023
By Donna Pursley
The picnic was held at Sleeping Giant State Park. We have been reserving the pavilion to be out of the elements and for the cozy feel it provides. It was a damp and cloudy day and we weren't sure if it was going to rain so the pavilion was the perfect spot. Cheryl Barker did a great job setting everything up and the cooks were busy with the grill and the coffee pot. This is one of the few times we all get to talk about anything we want to. As usual, there was terrific food and drinks. Some healthy, and some not so much. I think we had just the right amount and of course, we all had to try a little bit of everything. My only regret is that I didn't get to talk to everyone. Time went by so quickly. Everyone started packing up and leaving a little after 4. Hopefully, many will come to our next public star gazing event at Hammonasset in August.