April Monthly Meeting
At the monthly ASNH meeting at Leitner Observatory, Al Washburn continued with his series of constellation posters made in years past by students in his astronomy classes. This month's constellation was Gemini, the twins.
Leo Taylor then presented information about the upcoming transit of Mercury across the face of the Sun, which was to occur on May 9. Leo discussed the timing of the events, and he showed images of previous transits of Venus to give an idea of what would be seen. Plans were made for members to meet at Dave Johnson's home to view the transit. (See page 3 for a description of the ASNH activities during the transit.)
Bob Carruthers continued with another segment of Astronomy 101, on basic principles and techniques for amateur astronomers. This month he discussed the use of planispheres, using an unusually large one. ASNH has a supply of planispheres of more typical size, and during Bob's presentation everyone in the audience got to try out one for themselves.
New Haven Science Fair
The annual New Haven Science Fair was held at Yale University in April. Several ASNH members served as judges for projects with astronomy themes. They evaluated half a dozen projects across grades 3 through 8 that were actually more related to space travel than astronomy. There was a bit of discussion within the team about the criteria they were using and whether these projects were actually astronomy-based. Finally, the decision was to award a prize to a project that was more clearly on astronomy, by a group of students from a third grade class at the Davis School. Their project was entitled "Distance makes the difference." They explored the Sun and tried to prove that the reason it appears so much larger than the other stars is its physical proximity to our planet. In the process of completing this project, the students learned quite a few exciting facts about the Sun's size (it could contain a million earths), its physical structure, and its various layers and temperatures. They used paper pie plates held by students at varying distances to display the differences in apparent size.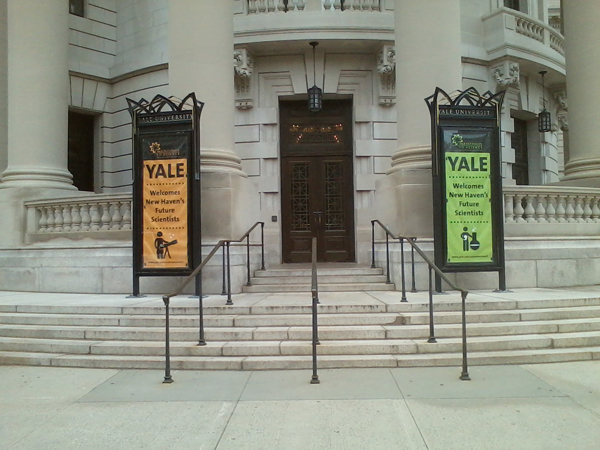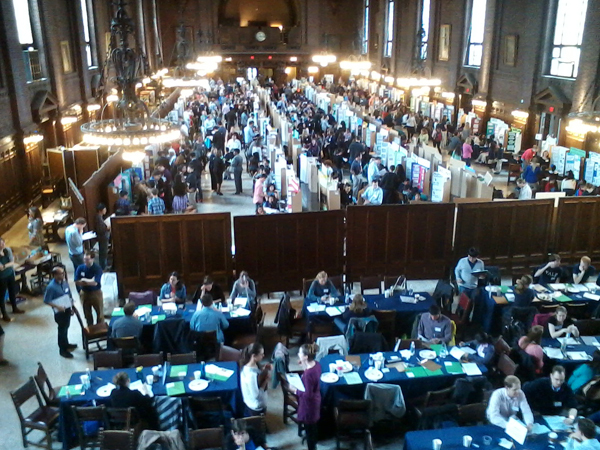 Silver Sands State Park, June 10, 2016
We held the event in the grassy area next to the parking lot this time. There were a few headlights, but it turned out to be a good idea. Since we arrived before it was dusk, there were still many people at Silver Sands that saw us and stayed to look through the telescopes. We had a consistent crowd throughout the night, keeping all the telescope operators busy. There were about a dozen scopes and binos set up by members, both us old timer and some new folks. We were able see the Moon, Jupiter, Mars, Saturn and a number of deep sky objects. We even were able to see the ISS crossing. Everyone was thrilled.
Young's Pond Park, June 11, 2016
The forecast was for thunderstorms so this event was officially cancelled. It was looking nice so a few members went to Young's Pond Park anyway. It turned out that the thunderstorms missed us and it was clear. There were a few families there waiting to look at the planets. We were able to show them the Moon, and then Jupiter and Mars as they appeared. It was still too bright and hazy to see anything else. The mosquitoes got the best of everyone and we closed up before it was really dark.