Gallery
First Image With a New Telescope
Rich Asarisi recently purchased a 12.5-inch PlaneWave CDK telescope, and below is his first test image. This is a single unguided 300-second luminance exposure of Messier 81 using an SBIG STXL11002 camera.  The details and crispness of this test image are very impressive.  Once Rich gets his equipment going, we expect him to obtain spectacular deep-sky images and get years of enjoyment from his new equipment.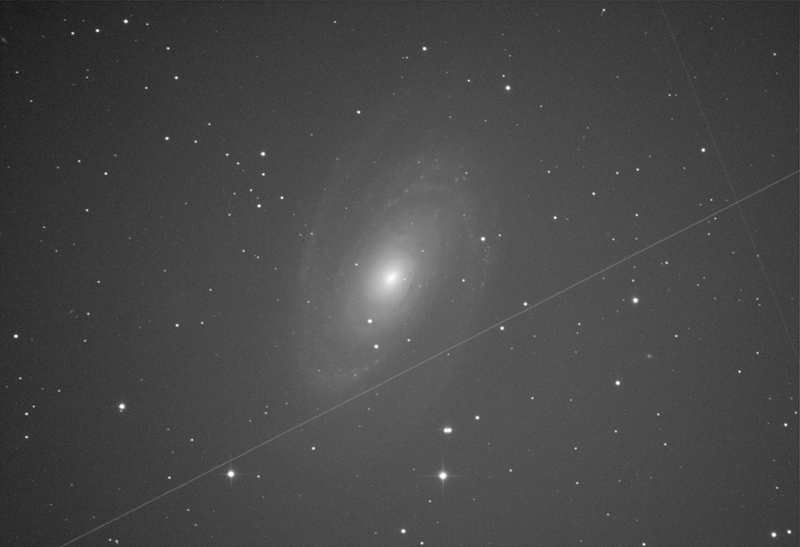 Another Leo Trio
This is not the famous trio of galaxies in Leo that is so often photographed, but these three galaxies are nevertheless a nice group.  They include round Messier 105 on the right, oval NGC 3384 at the top, and spiral galaxy NGC 3389 on the left.  Jim Mazur took this image with a 14-inch Meade LX850 telescope and an SBIG ST8300M camera.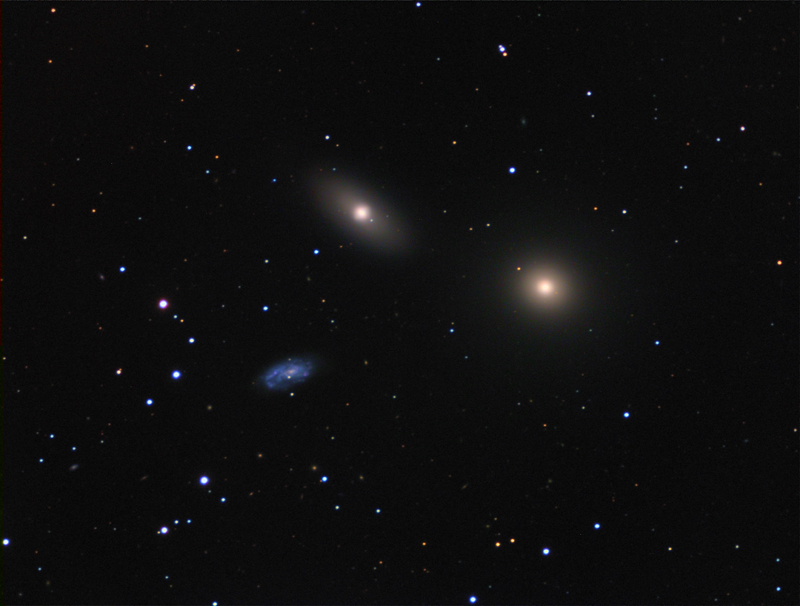 Coma Berenices Galaxy Cluster
Using the same set-up as for the picture above, Jim Mazur obtained this image of the central region of the Coma Galaxy Cluster, one of the richest galaxy clusters visible in amateur telescopes.  Well over 100 galaxies are captured in this image.  The two largest are NGC 4889 (left of center) and NGC 4874 (right of center).  This galaxy group is estimated to be about 250 million light years away.  Here is a larger image that shows the smaller galaxies more clearly.