Remembering Harriet Katz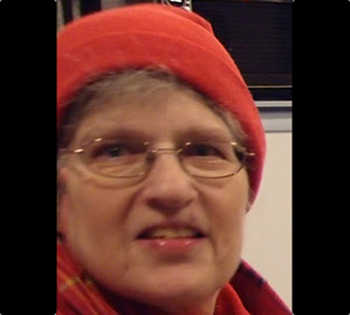 Harriet Katz passed away on September 5, 2022 at her home. She was a member of ASNH since the 1980s. We would see her at most general meetings, picnics and dinners. She would also love going to Silver Sands and Bethany during our public outreach events. Harriet didn't have any viewing equipment of her own, but enjoyed the company of others in our group. She was always eager to learn and view any object through the telescope. Many will remember Harriet for her paper airplanes during Al Washburn's Solstice Dinner's quiz. While she kept to herself most of the time, she was a compassionate woman who just wanted to make others happy. She was cremated and is buried in Orange Cemetery.
Harriet's father had a farm in Durham. She lost her mother at a young age so she went to go live with her aunt in West Haven. She graduated from Quinnipiac and worked at Bridgeport Hospital testing blood in the lab. Harriet had a house in Orange right across the street from Cedarcrest Boy Scout Camp. After retirement, she would visit with family in West Haven a few times a week. One of her cousins recalled that she would steal the remote and watch BBC television. As with most of us, she had a few medical issues, including kidney failure, which she wasn't paying enough attention to. The family had a small private service for her and are still trying to get in touch with extended family members.
Donna Pursley