Remembering Anthony P. Melillo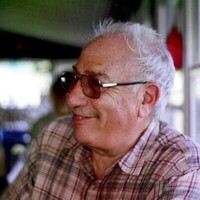 Landaff NH- Anthony P. Melillo "Tony", 77, of Jockey Hill passed away on Wednesday, October 19, 2022, at Littleton Regional Healthcare after a period of failing health. He was born on October 6th, 1945, in Vittel, France to Anthony and Annette (Thomas) Melillo. Tony grew up in New Haven CT and graduated from Hill House High School in 1964.
He was a member of the New Haven Astronomical Society, was an amateur astronomer, and would build his own telescopes and binocular mounts. Along with his partner they sold many binocular mounts, shipping them to all corners of the globe.
Tony moved to Landaff, NH in 2002, where he was a member of the Bath Congregational Church. He continued his lifelong passion for astronomy and relaxing with a good book or in the vegetable garden when the weather allowed.
He is predeceased by his parents; a daughter, Astrid Melillo; and his beloved cat of 18 years "Boo".
He is survived by his wife, Evelyn (Benoit) Melillo, of Middletown, CT; two brothers Jean-Michel Melillo of Florida, and André Melillo of CT; a sister Laura D'Errico of CT; several nieces, nephews, cousins, and close friends.
https://www.rickerfh.com/obituary/anthony-melillo
Service for Tony Melillo

It was a raw, rainy and blustery day, Saturday, December 3rd, 2022 at the Connecticut State Veterans Cemetery, on Bow Lane, in Middletown, CT where members of the ASNH gathered to say goodbye to past ASNH president and friend, Tony Melillo. He was finally laid to rest at 10 am. Members present were: Tom and Bunny Lloyd and son Erick, Pat Maturo, Don Filer and myself. Upon arrival, standing, at attention, over the gravesite were two soldiers holding a folded American flag. Two volleys of gunfire rang out, loudly, from under a nearby grove of pine trees and were followed by the playing of taps. Whereupon, the two soldiers unfolded and refolded the American Flag and presented it to his wife Evelyn. Then, off in the distance, a bagpipe could be heard playing Amazing Grace. A gathering for family and friends took place afterwards at J. Carvers, on Center Street, in Wallingford.
Al Washburn