Due to COVID 19 CSP 30 Has Been Postponed until next year. See You Next Year Sept 10-12 2021


CSP Highlights
ASNH Events (stargazing, meetings, public events) for January
NASA Whats Up for January
What's Up? -- A monthly video that gives tips for where you can find the moon, planets and stars in the night sky. Also includes amateur astronomy news and updates on NASA missions.
A meteor shower, an extraordinary close meetup between Jupiter and Saturn, and the winter solstice.
ESO European Southern Observatory ESOcast
ESOcast is a video podcast series dedicated to bringing you the latest news and research from ESO, the European Southern Observatory. Here we explore the Universe's ultimate frontier.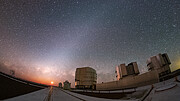 Captured in astounding detail by ESO's Very Large Telescope (VLT), the eerie Skull Nebula is showcased in a new image in beautiful pink and red tones. This planetary nebula is the first known to be associated with a pair of closely bound stars orbited by a third outer star. This video offers stunning views of this object and tells the story of the three stars at its centre.
Hubblecast
The latest news about astronomy, space and the NASA/ESA Hubble Space Telescope presented in High Definition is only for devices that play High Definition video (not iPhone or iPod). To watch the Hubblecast on your iPod and/or iPhone, please download the Standard Definition version also available on iTunes.
CBS New Sunday Morning article Preserving the starry starry night
NASA News

A RSS news feed containing the latest NASA news articles and press releases.

Media accreditation is open for the launch from Virginia of Northrop Grumman's 15th commercial resupply services mission to deliver NASA science investigations, supplies, and equipment to the International Space Station aboard its Cygnus spacecraft.

NASA will host a media teleconference at 5:30 p.m. EST today, Tuesday, Jan.19, to discuss the engine test conducted Saturday, Jan. 16, for the Space Launch System (SLS) rocket that will launch the agency's Artemis I mission.

NASA Image Of The Day

The latest NASA "Image of the Day" image.

Located in the constellation of Virgo (The Virgin), around 50 million light-years from Earth, the galaxy NGC 4535 is truly a stunning sight to behold.

NASA has once again joined forces with the community in the continuing effort to fight COVID-19.
APOD for Today

Astronomy Picture of the Day

It is one of the more massive galaxies known.

Massive stars in our Milky Way Galaxy live spectacular lives.

Astronomy News

SpaceX successfully launched an ambitious rideshare mission as one of its veteran rockets hoisted a record 143 small satellites into space before nailing a landing at sea.

On January 24, 1986, NASA's Voyager 2 spacecraft flew by Uranus. See how it happened in our "On This Day In Space" series!
| | | |
| --- | --- | --- |
| Faces of the Moon A new book by ASNH member Bob Crelin Click the book below for information on the book | There Once Was A Sky Full Of Stars A new book by ASNH member Bob Crelin Click the book below for information on the book | The 100 Best Targets for Astrophotography A new book by ASNH member Ruben Kier Click the book below for a review from Springer.com |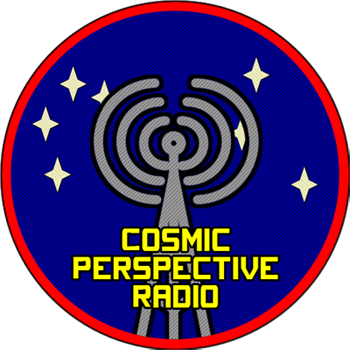 Host
Andy Poniros
Cosmic Perspective Radio Shows