There are 52 days left until CSP 28
September 07 - 09, 2018
Registration starts on 07-22-2018
CSP Highlights
ASNH Events (stargazing, meetings, public events) for July
Meetings and Outreach Events
---
---
---
---
---
---
---
---
---
NASA Whats Up for July
What's Up? -- A monthly video that gives tips for where you can find the moon, planets and stars in the night sky. Also includes amateur astronomy news and updates on NASA missions.
Mars is closest to Earth since 2003!
ESO European Southern Observatory ESOcast
ESOcast is a video podcast series dedicated to bringing you the latest news and research from ESO, the European Southern Observatory. Here we explore the Universe's ultimate frontier with our host Doctor J, a.k.a. Dr. Joe Liske.
New observations with ESO's Very Large Telescope have revealed the star cluster RCW 38 in all its glory. These observations was taken during testing of the HAWK-I camera with the GRAAL adaptive optics system. It shows the cluster and its surrounding clouds of brightly glowing gas in exquisite detail, with dark tendrils of dust threading through the bright core of this young gathering of stars.
Hubblecast
The latest news about astronomy, space and the NASA/ESA Hubble Space Telescope presented in High Definition is only for devices that play High Definition video (not iPhone or iPod). To watch the Hubblecast on your iPod and/or iPhone, please download the Standard Definition version also available on iTunes.
Astronomers have found that 'Oumuamua, the first interstellar object discovered in the Solar System, is moving away from the Sun faster than expected. Using data from the NASA/ESA Hubble Space Telescope, in cooperation with ground-based telescopes, a team of researchers concluded that 'Oumuamua is most likely outgassing — suggesting that this enigmatic interstellar nomad is a peculiar comet rather than an asteroid.
CBS New Sunday Morning article Preserving the starry starry night
NASA News

Ames News RSS

After a successful launch on April 18, 2018, NASA's newest planet hunter, the Transiting Exoplanet Survey Satellite, is currently undergoing a series of commissioning tests before it begins searching for planets.

Scientists have always wondered how Uranus got tilted so much that it spins on its side, and now research on the planet's early formation gives us new insight.

NASA Image Of The Day

The latest NASA "Image of the Day" image.

Launched 15 years ago, the Spitzer Space Telescope has made many discoveries, including this detection of the merger of two neutron stars.

This image from NASA's Mars Reconnaissance Orbiter, acquired May 13, 2018 during winter at the South Pole of Mars, shows a carbon dioxide ice cap covering the region and as the sun returns in the spring, "spiders" begin to emerge from the landscape.
APOD for Today

Astronomy Picture of the Day

What's that spot next to the Moon?

With equipment frozen deep into ice beneath Earth's South Pole,

Astronomy News

Amazon Prime Day starts Monday, July 16 at 3 p.m. EDT (1900 GMT). Here are some awesome deals and discounts for space fans.

For those who want the force to be with them, a ton of Star Wars-themed deals are being offered today.
| | | |
| --- | --- | --- |
| Faces of the Moon A new book by ASNH member Bob Crelin Click the book below for information on the book | There Once Was A Sky Full Of Stars A new book by ASNH member Bob Crelin Click the book below for information on the book | The 100 Best Targets for Astrophotography A new book by ASNH member Ruben Kier Click the book below for a review from Springer.com |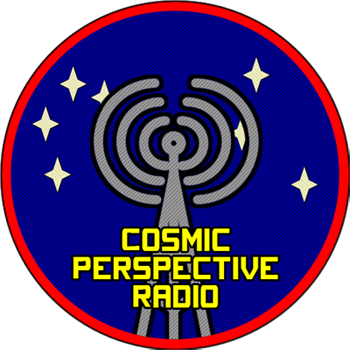 Host
Andy Poniros
Cosmic Perspective Radio Shows