The Great Give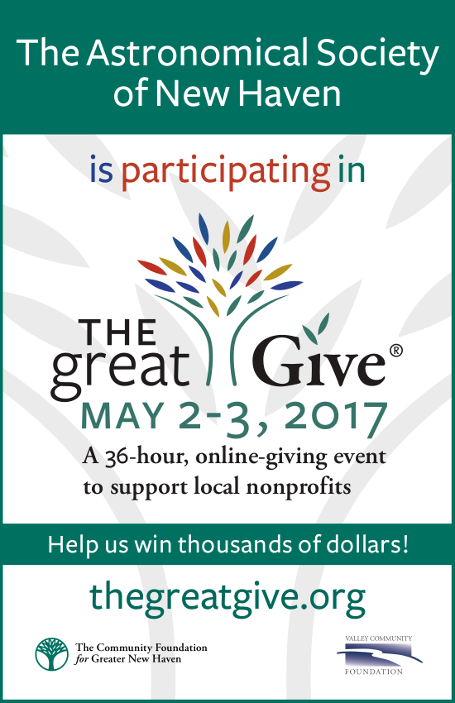 Support your favorite nonprofit (ASNH) AND get your gifts matched during The Great Give® 2017. Starts 8:00am on May 2nd and ends 8:00pm on May 3rd. Visit thegreatgive.org to learn more.
There are 149 days left until CSP 27
September 22 - 24, 2017
Registration starts on 07-13-2017
CSP Highlights
ASNH Events (stargazing, meetings, public events) for April
Meetings and Outreach Events
---
---
---
---
---
---
---
---
---
2017 Eclipse schedule (click the image to download)
NASA Whats Up for April
What's Up? -- A monthly video that gives tips for where you can find the moon, planets and stars in the night sky. Also includes amateur astronomy news and updates on NASA missions.
ESO European Southern Observatory ESOcast
ESOcast is a video podcast series dedicated to bringing you the latest news and research from ESO, the European Southern Observatory. Here we explore the Universe's ultimate frontier with our host Doctor J, a.k.a. Dr. Joe Liske.
The stunning new ALMA Residencia building has just been handed over.
Hubblecast
The latest news about astronomy, space and the NASA/ESA Hubble Space Telescope presented in High Definition is only for devices that play High Definition video (not iPhone or iPod). To watch the Hubblecast on your iPod and/or iPhone, please download the Standard Definition version also available on iTunes.
CBS New Sunday Morning article Preserving the starry starry night
NASA News

Ames News RSS

Three extraordinary planet-hunters have been recognized by TIME Magazine as this year's top 100 most influential people: Natalie Batalha from NASA's Ames Research Center in California's Silicon Valley; Michael Gillon from the University of Liège in Belgium; and Guillem Anglada-Escudé from the Queen Mary University in London.

NASA's Kepler Mission Planet-Hunter Natalie Batalha Named to Time Magazine's 100 Most Influential List

NASA Image Of The Day

The latest NASA "Image of the Day" image.

On Saturday April 22, 2017, Expedition 51 Flight Engineer Thomas Pesquet of the European Space Agency photographed Orbital ATK's Cygnus spacecraft as it approached the International Space Station. Using the station's robotic Canadarm2, Cygnus was successfully captured by Pesquet and Commander Peggy Whitson at 6:05 a.m. EDT Saturday morning.

It's springtime and the deployed primary mirror of NASA's James Webb Space Telescope looks like a spring flower in full bloom. Once launched into space, the Webb telescope's 18-segmented gold mirror is specially designed to capture infrared light from the first galaxies that formed in the early universe.
APOD for Today

Astronomy Picture of the Day

Mt. Etna Lava Plume

What's happened to Comet Lovejoy?

Astronomy News

NASA's record-breaking astronaut Peggy Whitsonisn't finished making firsts in space. And today, Whitson will make the first ultra-high-definition live video from the International Spaec Station and you can watch it live.

Today, Google is honoring NASA's Cassini mission to Saturn with an adorable Google Doodle featuring the spacecraft swooping between the planet and its rings.
| | | |
| --- | --- | --- |
| Faces of the Moon A new book by ASNH member Bob Crelin Click the book below for information on the book | There Once Was A Sky Full Of Stars A new book by ASNH member Bob Crelin Click the book below for information on the book | The 100 Best Targets for Astrophotography A new book by ASNH member Ruben Kier Click the book below for a review from Springer.com |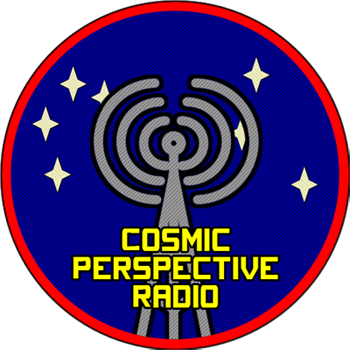 Host
Andy Poniros
Cosmic Perspective Radio Shows