Thanks to everyone for making this the best CSP yet.


CSP Highlights
ASNH Events (stargazing, meetings, public events) for December
Meetings and Outreach Events
---
---
---
---
---
---
NASA Whats Up for December
What's Up? -- A monthly video that gives tips for where you can find the moon, planets and stars in the night sky. Also includes amateur astronomy news and updates on NASA missions.
High rates for the Geminid meteor shower, a visible comet, and a fond farewell.
ESO European Southern Observatory ESOcast
ESOcast is a video podcast series dedicated to bringing you the latest news and research from ESO, the European Southern Observatory. Here we explore the Universe's ultimate frontier with our host Doctor J, a.k.a. Dr. Joe Liske.
The SPECULOOS project has made its first observations at the European Southern Observatory's Paranal Observatory in northern Chile. SPECULOOS will focus on detecting Earth-sized planets orbiting nearby ultra-cool stars and brown dwarfs.
Hubblecast
The latest news about astronomy, space and the NASA/ESA Hubble Space Telescope presented in High Definition is only for devices that play High Definition video (not iPhone or iPod). To watch the Hubblecast on your iPod and/or iPhone, please download the Standard Definition version also available on iTunes.
CBS New Sunday Morning article Preserving the starry starry night
NASA News

Ames News RSS

40 Years Ago, Pioneers Encounter Venus

Go Behind the Scenes of SOFIA, the World's Largest Flying Telescope

NASA Image Of The Day

The latest NASA "Image of the Day" image.

International Space Station Commander Alexander Gerst viewed SpaceX's Dragon cargo craft chasing the orbital laboratory on Dec. 8, 2018 and took a series of photos.

"Putting this journey into words will not be easy, but I will try. I am finally where I was born to be," said astronaut Anne McClain of her first voyage to space.
APOD for Today

Astronomy Picture of the Day

Why does this galaxy have such a

Your arm on Mars has unusual powers.

Astronomy News

NASA's Opportunity Mars rover has been silent since June 10, a casualty of a mega-dust storm. But the robot's handlers haven't given up yet on Opportunity, which touched down on Mars in January 2004.

On Dec. 11, 1972, Apollo 17 became the last mission to launch humans on the moon. See how it happened in our On This Day In Space video series!
| | | |
| --- | --- | --- |
| Faces of the Moon A new book by ASNH member Bob Crelin Click the book below for information on the book | There Once Was A Sky Full Of Stars A new book by ASNH member Bob Crelin Click the book below for information on the book | The 100 Best Targets for Astrophotography A new book by ASNH member Ruben Kier Click the book below for a review from Springer.com |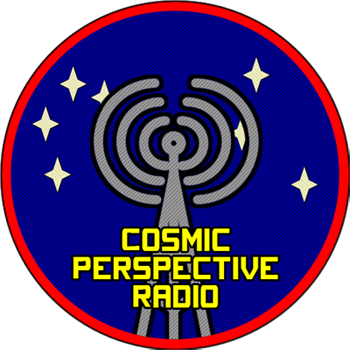 Host
Andy Poniros
Cosmic Perspective Radio Shows