There are 33 days left until CSP 27
September 22 - 24, 2017
Registration starts on 07-15-2017
CSP Highlights
ASNH Events (stargazing, meetings, public events) for August
Meetings and Outreach Events
---
---
---
---
---
---
2017 Eclipse schedule (click the image to download)
NASA Whats Up for August
What's Up? -- A monthly video that gives tips for where you can find the moon, planets and stars in the night sky. Also includes amateur astronomy news and updates on NASA missions.
Prep for the August solar eclipse by observing the moon's phases. Plus, catch 2 meteor showers.
ESO European Southern Observatory ESOcast
ESOcast is a video podcast series dedicated to bringing you the latest news and research from ESO, the European Southern Observatory. Here we explore the Universe's ultimate frontier with our host Doctor J, a.k.a. Dr. Joe Liske.
Observations of "Jellyfish galaxies" with ESO's Very Large Telescope have revealed a previously unknown way to fuel supermassive black holes. It seems the mechanism that produces the tentacles of gas and newborn stars that give these galaxies their nickname also makes it possible for the gas to reach the central regions of the galaxies, feeding the black hole that lurks in each of them and causing it to shine brilliantly.
Hubblecast
The latest news about astronomy, space and the NASA/ESA Hubble Space Telescope presented in High Definition is only for devices that play High Definition video (not iPhone or iPod). To watch the Hubblecast on your iPod and/or iPhone, please download the Standard Definition version also available on iTunes.
CBS New Sunday Morning article Preserving the starry starry night
NASA News

Ames News RSS

Researchers have a new model for explaining how clouds move and change shape in brown dwarfs, using insights from NASA's Spitzer Space Telescope.

While the mechanics of a total solar eclipse are actually rather mundane, different flavors of this phenomenon make some very sophisticated science possible.

NASA Image Of The Day

The latest NASA "Image of the Day" image.

As the Sun rises at Space Launch Complex 41 at Cape Canaveral Air Force Station in Florida, a United Launch Alliance Atlas V rocket vents liquid oxygen propellant vapors during fueling for the lift off of NASA's Tracking and Data Relay Satellite, TDRS-M.

This striking Jovian vista was created by citizen scientists Gerald Eichstädt and Seán Doran using data from the JunoCam imager on NASA's Juno spacecraft.
APOD for Today

Astronomy Picture of the Day

Time Lapse: A Total Solar Eclipse

From cold, clear skies over Riverton, Manitoba, Canada, planet Earth,

Astronomy News

Get out and enjoy the solar eclipse on Aug. 21, but be sure to protect your eyes, or suffer potentially devastating effects.

All sorts of spooky and downright amazing things happen during a solar eclipse, and knowing what to look for makes the experience even better.
| | | |
| --- | --- | --- |
| Faces of the Moon A new book by ASNH member Bob Crelin Click the book below for information on the book | There Once Was A Sky Full Of Stars A new book by ASNH member Bob Crelin Click the book below for information on the book | The 100 Best Targets for Astrophotography A new book by ASNH member Ruben Kier Click the book below for a review from Springer.com |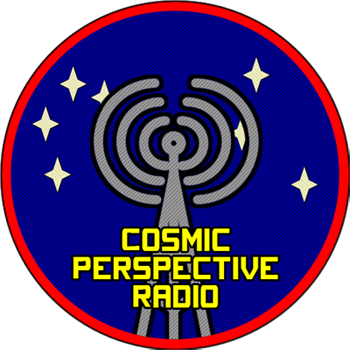 Host
Andy Poniros
Cosmic Perspective Radio Shows