There are 85 days left until CSP 27
September 22 - 24, 2017
Registration starts on 07-13-2017
CSP Highlights
ASNH Events (stargazing, meetings, public events) for June
Meetings and Outreach Events
---
---
---
---
---
2017 Eclipse schedule (click the image to download)
NASA Whats Up for June
What's Up? -- A monthly video that gives tips for where you can find the moon, planets and stars in the night sky. Also includes amateur astronomy news and updates on NASA missions.
Plan a planet party at midnight and compare features on Jupiter and Saturn
ESO European Southern Observatory ESOcast
ESOcast is a video podcast series dedicated to bringing you the latest news and research from ESO, the European Southern Observatory. Here we explore the Universe's ultimate frontier with our host Doctor J, a.k.a. Dr. Joe Liske.
In 2016 the Pale Red Dot team discovered a planet around Proxima Centauri, the closest star to our Sun. Using ESO's exoplanet hunter, HARPS, they are about to continue the hunt for the nearest exoplanets. See more in this episode of ESOcast Light.
Hubblecast
The latest news about astronomy, space and the NASA/ESA Hubble Space Telescope presented in High Definition is only for devices that play High Definition video (not iPhone or iPod). To watch the Hubblecast on your iPod and/or iPhone, please download the Standard Definition version also available on iTunes.
CBS New Sunday Morning article Preserving the starry starry night
NASA News

Ames News RSS

The Stratospheric Observatory for Infrared Astronomy, SOFIA, arrived in Christchurch, New Zealand, on June 22 to conduct seven weeks of observing flights from the Southern Hemisphere.

For the first time, a computer simulation — so detailed it took a full year to run — shows how spicules form, helping scientists understand how spicules can break free of the sun's surface and surge upward so quickly.

NASA Image Of The Day

The latest NASA "Image of the Day" image.

Various researchers are often pre-occupied with the quest for flowing water on Mars.

Hot summer days in Southern California's Antelope Valley force many aircraft operations to start early in the morning before the sun rises. On a back ramp at Armstrong Flight Research Center on Edwards Air Force Base, a NASA Global Hawk goes through testing of its communication components and satellite connection links in preparation for flight.
APOD for Today

Astronomy Picture of the Day

A long recognized naked-eye

Composite Messier 20 and 21

Astronomy News
| | | |
| --- | --- | --- |
| Faces of the Moon A new book by ASNH member Bob Crelin Click the book below for information on the book | There Once Was A Sky Full Of Stars A new book by ASNH member Bob Crelin Click the book below for information on the book | The 100 Best Targets for Astrophotography A new book by ASNH member Ruben Kier Click the book below for a review from Springer.com |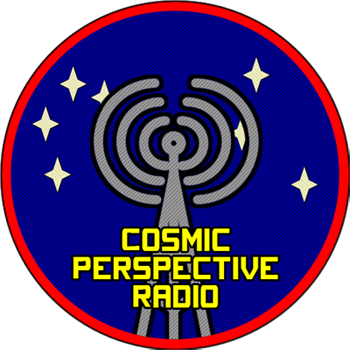 Host
Andy Poniros
Cosmic Perspective Radio Shows