There are 21 days left until CSP 28
September 07 - 09, 2018
Registration starts on 07-22-2018
CSP Highlights
ASNH Events (stargazing, meetings, public events) for August
Meetings and Outreach Events
---
---
---
---
---
---
NASA Whats Up for August
What's Up? -- A monthly video that gives tips for where you can find the moon, planets and stars in the night sky. Also includes amateur astronomy news and updates on NASA missions.
What's Up for August? The summer Perseids are here!
ESO European Southern Observatory ESOcast
ESOcast is a video podcast series dedicated to bringing you the latest news and research from ESO, the European Southern Observatory. Here we explore the Universe's ultimate frontier with our host Doctor J, a.k.a. Dr. Joe Liske.
The peerless surveying properties of the VST uncover exquisite details of the elliptical galaxy NGC 5018 and the delicate streams of gas and stars that surround it. Discover more in this episode of ESOcast Light.
Hubblecast
The latest news about astronomy, space and the NASA/ESA Hubble Space Telescope presented in High Definition is only for devices that play High Definition video (not iPhone or iPod). To watch the Hubblecast on your iPod and/or iPhone, please download the Standard Definition version also available on iTunes.
Mars and Saturn are among the most popular planets. This new episode of the Hubblecast presents the images Hubble took of these planets in summer 2018.
CBS New Sunday Morning article Preserving the starry starry night
NASA News

Ames News RSS

Dealing with trash is a challenge wherever people work and live, and space is no exception. To better manage this, NASA is developing a new trash processing system to demonstrate on the International Space Station.

Ultrahot Jupiters are planets with scorching daysides, where water molecules are ripped apart, only to re-form on the planets' nightsides, according to a new study.

NASA Image Of The Day

The latest NASA "Image of the Day" image.

NASA's Solar Dynamics Observatory (SDO) scientists used their computer models to generate a view of the Sun's magnetic field on August 10, 2018. The bright active region right at the central area of the Sun clearly shows a concentration of field lines, as well as the small active region at the Sun's right edge.

Ever wondered what auroras look like from space?
APOD for Today

Astronomy Picture of the Day

Perseid Fireball and Persistent Train

The brief flash of a bright Perseid meteor streaks across the

Astronomy News

Puerto Rico's Arecibo Observatory, the second-largest radio telescope in the world, is about to get a major upgrade.

Dozens of students got to see their experiments travel from school to space. A sounding rocket soared from a NASA rocket facility in Virginia Tuesday (Aug. 14), carrying several student experiments under the RockSat-X program.
| | | |
| --- | --- | --- |
| Faces of the Moon A new book by ASNH member Bob Crelin Click the book below for information on the book | There Once Was A Sky Full Of Stars A new book by ASNH member Bob Crelin Click the book below for information on the book | The 100 Best Targets for Astrophotography A new book by ASNH member Ruben Kier Click the book below for a review from Springer.com |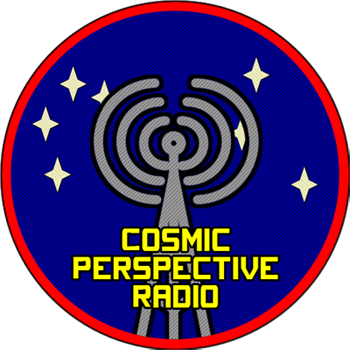 Host
Andy Poniros
Cosmic Perspective Radio Shows