Announcements

Due to COVID 19 CSP 30 Has Been Postponed until next year. See You Next Year Sept 10-12 2021


CSP Highlights
ASNH Events (stargazing, meetings, public events) for October
Meetings and Outreach Events
---
---
---
---
---
---
NASA Whats Up for October
What's Up? -- A monthly video that gives tips for where you can find the moon, planets and stars in the night sky. Also includes amateur astronomy news and updates on NASA missions.
What are some skywatching highlights in October 2020? Not one, but two, full moons; Mars at opposition; and finding the Andromeda galaxy.
ESO European Southern Observatory ESOcast
ESOcast is a video podcast series dedicated to bringing you the latest news and research from ESO, the European Southern Observatory. Here we explore the Universe's ultimate frontier.
Using telescopes from ESO and other organisations around the world, astronomers have spotted a rare blast of light from a star being ripped apart by a supermassive black hole. This video summarises the findings.
Hubblecast
The latest news about astronomy, space and the NASA/ESA Hubble Space Telescope presented in High Definition is only for devices that play High Definition video (not iPhone or iPod). To watch the Hubblecast on your iPod and/or iPhone, please download the Standard Definition version also available on iTunes.
On 24 April 2020, the NASA/ESA Hubble Space Telescope celebraetd its 30th anniversary. ESA/Hubble invited the general public to submit Hubble-themed artistic creations to celebrate this special milestone. Submissions received included drawings, paintings, sculptures, music, and poetry that were all inspired by the Hubble Space Telescope. This Hubblecast features a variety of the visual creations received.
CBS New Sunday Morning article Preserving the starry starry night
NASA News

A RSS news feed containing the latest NASA news articles and press releases.

NASA and ESA (European Space Agency) have finalized an agreement to collaborate on the Artemis Gateway. This agreement is an important element in a broad effort by the United States to engage international partners in sustainable lunar exploration and to demonstrate technologies necessary for a future human mission to Mars.

NASA and SpaceX now are targeting 7:49 p.m. EST Saturday, Nov. 14, for the launch of the first crew rotation mission to the International Space Station as part of the agency's Commercial Crew Program.

NASA Image Of The Day

The latest NASA "Image of the Day" image.

The lightning phenomenon known as a sprite depicted at Jupiter in this illustration.

NASA astronaut Kate Rubins points to the International Space Station's "voting booth" where she cast her vote from space this month.
APOD for Today

Astronomy Picture of the Day

The Ghoul of IC 2118

Why is the Lobster Nebula forming some of the most massive stars known?

Astronomy News

SpaceX is replacing two engines on the Falcon 9 rocket that will launch its next NASA astronaut mission after spotting a problem on an earlier launch.

Examining coastal sea rise, tracking underwater ocean waves and adding to long-term data about climate change will be the main scientific return of the Sentinel-6 Michael Freilich satellite mission.
| | | |
| --- | --- | --- |
| Faces of the Moon A new book by ASNH member Bob Crelin Click the book below for information on the book | There Once Was A Sky Full Of Stars A new book by ASNH member Bob Crelin Click the book below for information on the book | The 100 Best Targets for Astrophotography A new book by ASNH member Ruben Kier Click the book below for a review from Springer.com |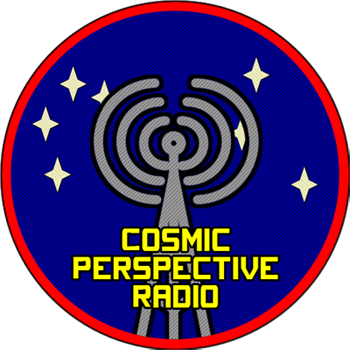 Host
Andy Poniros
Cosmic Perspective Radio Shows