Thanks to everyone for making this the best CSP yet.


CSP Highlights
ASNH Events (stargazing, meetings, public events) for November
Meetings and Outreach Events
---
---
---
---
NASA Whats Up for November
What's Up? -- A monthly video that gives tips for where you can find the moon, planets and stars in the night sky. Also includes amateur astronomy news and updates on NASA missions.
Planets, asteroid Juno, comet 46P, and a morning meteor shower.
ESO European Southern Observatory ESOcast
ESOcast is a video podcast series dedicated to bringing you the latest news and research from ESO, the European Southern Observatory. Here we explore the Universe's ultimate frontier with our host Doctor J, a.k.a. Dr. Joe Liske.
The VISIR camera on ESO's VLT captured this stunning image of a newly-discovered massive binary star system. Nicknamed Apep after an ancient Egyptian deity, it could be the first gamma-ray burst progenitor to be found in our galaxy.
Hubblecast
The latest news about astronomy, space and the NASA/ESA Hubble Space Telescope presented in High Definition is only for devices that play High Definition video (not iPhone or iPod). To watch the Hubblecast on your iPod and/or iPhone, please download the Standard Definition version also available on iTunes.
CBS New Sunday Morning article Preserving the starry starry night
NASA News

Ames News RSS

Scientists in the Aerobiology Lab at NASA's Ames Research Center are developing methods to test how and how well different types of microbes survive in the extreme conditions of the atmosphere.

On Thursday evening, NASA's Kepler space telescope received its final set of commands to disconnect communications with Earth. The "goodnight" commands finalize the spacecraft's transition into retirement, which began on Oct. 30 with NASA's announcement that Kepler had run out of fuel and could no longer conduct science.

NASA Image Of The Day

The latest NASA "Image of the Day" image.

A new study using observations by NASA's Spitzer Space Telescope reports for the first time that silica — one of the most common minerals found on Earth — is formed when massive stars explode.

On Nov. 20, 1998, the Zarya Functional Cargo Block launched from the Baikonur Cosmodrome to serve as a temporary control module for the nascent International Space Station. This October 2018 photo shows the station today, fully complete.
APOD for Today

Astronomy Picture of the Day

What creates the colors in Jupiter's clouds?

Why is 'Oumuamua differing from its expected trajectory?

Astronomy News

As NASA starts to build up details about its plans to return humans to the moon, the agency is studying concepts for "human-class" lunar landers that would involve three-stage vehicles.

Here's everything you need to know about the Krypton season 1 Blu-ray release.
| | | |
| --- | --- | --- |
| Faces of the Moon A new book by ASNH member Bob Crelin Click the book below for information on the book | There Once Was A Sky Full Of Stars A new book by ASNH member Bob Crelin Click the book below for information on the book | The 100 Best Targets for Astrophotography A new book by ASNH member Ruben Kier Click the book below for a review from Springer.com |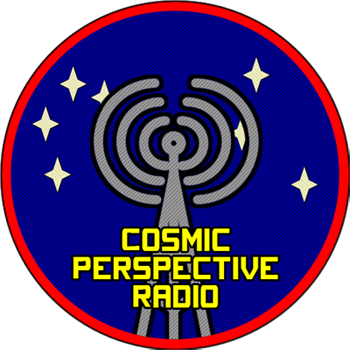 Host
Andy Poniros
Cosmic Perspective Radio Shows