Thanks to everyone for making this the best CSP yet.


CSP Highlights
ASNH Events (stargazing, meetings, public events) for September
Meetings and Outreach Events
---
---
---
---
---
---
---
2017 Eclipse schedule (click the image to download)
NASA Whats Up for September
What's Up? -- A monthly video that gives tips for where you can find the moon, planets and stars in the night sky. Also includes amateur astronomy news and updates on NASA missions.
Set your sights beyond the solar system and take a late summertime road trip along the Milky Way!
ESO European Southern Observatory ESOcast
ESOcast is a video podcast series dedicated to bringing you the latest news and research from ESO, the European Southern Observatory. Here we explore the Universe's ultimate frontier with our host Doctor J, a.k.a. Dr. Joe Liske.
Hubblecast
The latest news about astronomy, space and the NASA/ESA Hubble Space Telescope presented in High Definition is only for devices that play High Definition video (not iPhone or iPod). To watch the Hubblecast on your iPod and/or iPhone, please download the Standard Definition version also available on iTunes.
CBS New Sunday Morning article Preserving the starry starry night
NASA News

Ames News RSS

On September 15, a month before the twentieth anniversary of its launch on October 15, 1997, NASA's Cassini spacecraft plunged into Saturn's atmosphere in the conclusion of 13 years of exploration of Saturn, its rings and moons.

NASA Selects Economic Research Studies to Examine Investments in Space

NASA Image Of The Day

The latest NASA "Image of the Day" image.

This striking image of Jupiter was captured by NASA's Juno spacecraft as it performed its eighth flyby of the gas giant planet.

Test Engineer Samantha O'Flaherty finalizes the set-up of the Quiet Supersonic Technology (QueSST) Preliminary Design Model inside the 14- by- 22 Foot Subsonic Tunnel at NASA Langley Research Center. The QueSST Preliminary Design is the initial design stage of NASA's planned Low-Boom Flight Demonstration experimental airplane, or X-plane.
APOD for Today

Astronomy Picture of the Day

Stars this volatile are quite rare.

What is that light in the sky?

Astronomy News

In a few years, NASA's Earth-observing satellites will be tracking the forces that create malaria outbreaks, and their data will help local communities make big strides at warding off the deadly disease.

We'll tell you how to use your favorite sky-charting app to see the treats in the constellation Lyra's "coffee shop"!
| | | |
| --- | --- | --- |
| Faces of the Moon A new book by ASNH member Bob Crelin Click the book below for information on the book | There Once Was A Sky Full Of Stars A new book by ASNH member Bob Crelin Click the book below for information on the book | The 100 Best Targets for Astrophotography A new book by ASNH member Ruben Kier Click the book below for a review from Springer.com |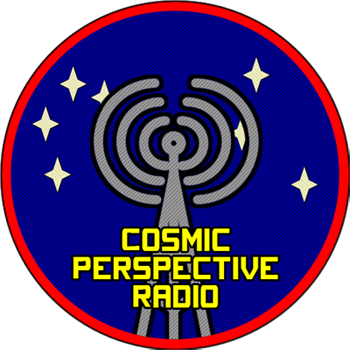 Host
Andy Poniros
Cosmic Perspective Radio Shows