ASNH Events (stargazing, meetings, public events) for July
Meetings and Outreach Events
---
---
---
---
---
There are 70 days left until CSP 25
September 11 - 13, 2015
Registration starts on 07-15-2015
NASA Whats Up for July
What's Up? -- A monthly video that gives tips for where you can find the moon, planets and stars in the night sky. Also includes amateur astronomy news and updates on NASA missions.
Take a grand tour of the Milky Way this month – with binoculars!
ESO European Southern Observatory ESOcast
ESOcast is a video podcast series dedicated to bringing you the latest news and research from ESO, the European Southern Observatory. Here we explore the Universe's ultimate frontier with our host Doctor J, a.k.a. Dr. Joe Liske.
ESOcast 74 looks at ESO's pair of survey telescopes at Paranal: the Visible and Infrared Survey Telescope for Astronomy (VISTA) and the VLT Survey Telescope (VST).
Hubblecast
The latest news about astronomy, space and the NASA/ESA Hubble Space Telescope presented in High Definition is only for devices that play High Definition video (not iPhone or iPod). To watch the Hubblecast on your iPod and/or iPhone, please download the Standard Definition version also available on iTunes.
To celebrate Hubble's 25th birthday ESA/Hubble asked the public to produce and submit short videos illustrating how Hubble has inspired them. This new Hubblecast episode presents the two winning videos. The episode also introduces us to the creators of the videos and they explain how they produced the videos and the inspiration for creating them.
CBS New Sunday Morning article Preserving the starry starry night
| | |
| --- | --- |
| Astronomy Picture of the Day | The latest NASA "Image of the Day" image. |
| | | |
| --- | --- | --- |
| Faces of the Moon A new book by ASNH member Bob Crelin Click the book below for information on the book | There Once Was A Sky Full Of Stars A new book by ASNH member Bob Crelin Click the book below for information on the book | The 100 Best Targets for Astrophotography A new book by ASNH member Ruben Kier Click the book below for a review from Springer.com |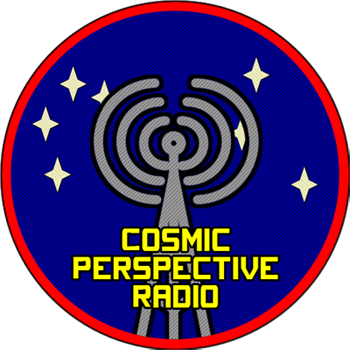 Host
Andy Poniros
Cosmic Perspective Radio Shows