Thanks to everyone for making this the best CSP yet.


CSP Highlights
ASNH Events (stargazing, meetings, public events) for October
Meetings and Outreach Events
---
---
---
---
---
---
---
---
---
---
2017 Eclipse schedule (click the image to download)
NASA Whats Up for October
What's Up? -- A monthly video that gives tips for where you can find the moon, planets and stars in the night sky. Also includes amateur astronomy news and updates on NASA missions.
What's Up for October? International Observe the Moon Night, planet and moon pairups, and a meteor shower!
ESO European Southern Observatory ESOcast
ESOcast is a video podcast series dedicated to bringing you the latest news and research from ESO, the European Southern Observatory. Here we explore the Universe's ultimate frontier with our host Doctor J, a.k.a. Dr. Joe Liske.
Astronomers using a fleet of ESO telescopes have observed a visible counterpart to gravitational waves for the first time: a kilonova from merging neutron stars.
Hubblecast
The latest news about astronomy, space and the NASA/ESA Hubble Space Telescope presented in High Definition is only for devices that play High Definition video (not iPhone or iPod). To watch the Hubblecast on your iPod and/or iPhone, please download the Standard Definition version also available on iTunes.
Astronomers using the NASA/ESA Hubble Space Telescope have observed a visible counterpart to gravitational waves for the first time: a kilonova from merging neutron stars.
CBS New Sunday Morning article Preserving the starry starry night
NASA News

Ames News RSS

Some 1,500 light years from Earth, a mystery of stellar proportions is playing out. The world has the chance to watch, as the scientific process and the mystery continue to unfold.

NASA's Atmospheric Tomography (ATom) mission, an airborne field campaign to study atmospheric gases and pollution worldwide drops by the Ozone hole on its third deployment.

NASA Image Of The Day

The latest NASA "Image of the Day" image.

This Hubble image shows what happens when two galaxies become one. The twisted cosmic knot seen here is NGC 2623 — or Arp 243 — and is located about 250 million light-years away in the constellation of Cancer (The Crab).

Jupiter's moon Amalthea casts a shadow on the gas giant planet in this image captured by NASA's Juno spacecraft.
APOD for Today

Astronomy Picture of the Day

The beautiful

M51: The Whirlpool Galaxy

Astronomy News

While "Star Trek: Discovery's" F-bomb this week is not the first time Trekkies heard swearing in the final frontier, fans were still shocked by the series' first appearance of the F-word.

Legendary rock band Styx and NASA's Marshall Space Flight Center have teamed up for a Space Launch System music video featuring the song "Gone Gone Gone."
| | | |
| --- | --- | --- |
| Faces of the Moon A new book by ASNH member Bob Crelin Click the book below for information on the book | There Once Was A Sky Full Of Stars A new book by ASNH member Bob Crelin Click the book below for information on the book | The 100 Best Targets for Astrophotography A new book by ASNH member Ruben Kier Click the book below for a review from Springer.com |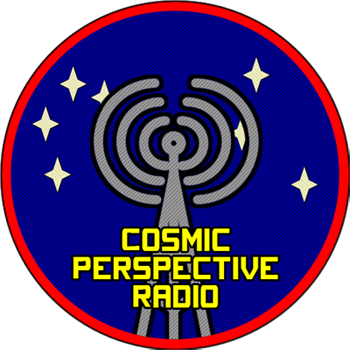 Host
Andy Poniros
Cosmic Perspective Radio Shows