Announcements

Due to COVID 19 CSP Has Been Postponed until next year. See You Next Year Sept 23-25, 2022


The Great Give, 36 hour online giving event to support local nonprofits
CSP Highlights
ASNH Events (stargazing, meetings, public events) for June
NASA Whats Up for June
What's Up? -- A monthly video that gives tips for where you can find the moon, planets and stars in the night sky. Also includes amateur astronomy news and updates on NASA missions.
A partial solar eclipse, the scorpion's sting, and June is for Juno!
ESO European Southern Observatory ESOcast
ESOcast is a video podcast series dedicated to bringing you the latest news and research from ESO, the European Southern Observatory. Here we explore the Universe's ultimate frontier.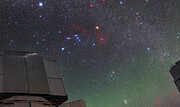 Hubblecast
The latest news about astronomy, space and the NASA/ESA Hubble Space Telescope presented in High Definition is only for devices that play High Definition video (not iPhone or iPod). To watch the Hubblecast on your iPod and/or iPhone, please download the Standard Definition version also available on iTunes.
CBS News Sunday Morning article Preserving the starry starry night
NASA News

A RSS news feed containing the latest NASA news articles and press releases.

The following are statements from Pam Melroy and Administrator Bill Nelson on Thursday's U.S. Senate confirmation of Melroy as deputy administrator of the National Aeronautics and Space Administration

Cleaner-burning jet fuels made from sustainable sources can produce 50%-70% fewer ice crystal contrails at cruising altitude, reducing aviation's impact on the environment, according to research conducted by NASA and the German Aerospace Center (DLR).

NASA Image Of The Day

The latest NASA "Image of the Day" image.

On Monday, June 19, 1865, enslaved African Americans in Texas learned of their freedom. That day of liberation became known as Juneteenth.

In a series of flights between June 1-6, 2021, Stratodynamics Inc. launched its HiDRON stratospheric glider from a high-altitude balloon to study turbulence.
APOD for Today

Astronomy Picture of the Day

Northern Summer Twilight

Devil Horns from a Ring of Fire

Astronomy News

Lucasfilm Ltd. has loaned an actual "Star Wars" X-wing starfighter artifact to the Smithsonian Museum for restoration and display in Washington D.C.

On June 19, 1963, two Soviet spacecraft named Vostok 5 and Vostok 6 returned to Earth. See how it happened in our "On This Day In Space" series!
| | | |
| --- | --- | --- |
| Faces of the Moon A new book by ASNH member Bob Crelin Click the book below for information on the book | There Once Was A Sky Full Of Stars A new book by ASNH member Bob Crelin Click the book below for information on the book | The 100 Best Targets for Astrophotography A new book by ASNH member Ruben Kier Click the book below for a review from Springer.com |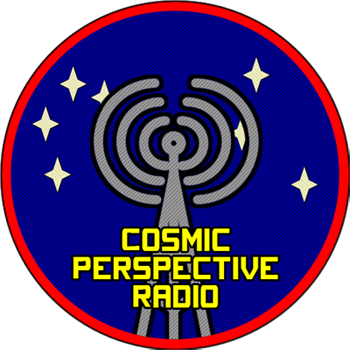 Host
Andy Poniros
Cosmic Perspective Radio Shows