ASNH Events for December
Meetings and Outreach Events

Thanks to everyone for making this the best CSP yet.


NASA Whats Up for December
What's Up? -- A monthly video that gives tips for where you can find the moon, planets and stars in the night sky. Also includes amateur astronomy news and updates on NASA missions.
The December Geminids and Ursids offer up two more chances to see meteor showers this year. Plus, there are two comets to try for through telescopes.
ESO European Southern Observatory ESOcast
ESOcast is a video podcast series dedicated to bringing you the latest news and research from ESO, the European Southern Observatory. Here we explore the Universe's ultimate frontier with our host Doctor J, a.k.a. Dr. Joe Liske.
The European Extremely Large Telescope, or E-ELT for short, will be by far the largest optical and near-infrared telescope in the world. In early December 2014 the ESO Council gave the go-ahead for the first construction phase of the telescope.
Hubblecast
The latest news about astronomy, space and the NASA/ESA Hubble Space Telescope presented in High Definition is only for devices that play High Definition video (not iPhone or iPod). To watch the Hubblecast on your iPod and/or iPhone, please download the Standard Definition version also available on iTunes.
Hubble has achieved an extraordinary amount in its lifetime and 2015 will mark 25 years since its launch. The year 2015 will be filled with Hubble-related activities for you to enjoy and, most importantly, get involved with. In this Hubblecast we look back at some of the ways in which you have shown your appreciation for Hubble in the past and let you in on what the Hubble 25 celebrations have to offer. More information on the 25th anniversary can be found on the dedicated web pages.
CBS New Sunday Morning article Preserving the starry starry night
| | |
| --- | --- |
| Ames News RSS | Something amazing every day. |
| | |
| --- | --- |
| Astronomy Picture of the Day | The latest NASA "Image of the Day" image. |
| | | |
| --- | --- | --- |
| Faces of the Moon A new book by ASNH member Bob Crelin Click the book below for information on the book | There Once Was A Sky Full Of Stars A new book by ASNH member Bob Crelin Click the book below for information on the book | The 100 Best Targets for Astrophotography A new book by ASNH member Ruben Kier Click the book below for a review from Springer.com |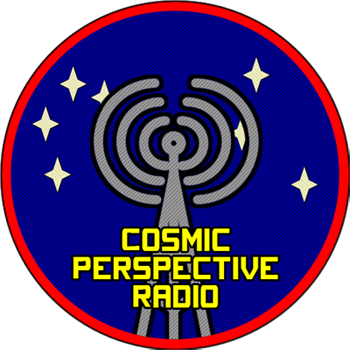 Host
Andy Poniros
Cosmic Perspective Radio Shows