There are 56 days left until CSP 27
September 22 - 24, 2017
Registration starts on 07-15-2017
CSP Highlights
ASNH Events (stargazing, meetings, public events) for July
2017 Eclipse schedule (click the image to download)
NASA Whats Up for July
What's Up? -- A monthly video that gives tips for where you can find the moon, planets and stars in the night sky. Also includes amateur astronomy news and updates on NASA missions.
Prepare for the August total solar eclipse by observing the moon phases this month. Plus, two meteor showers peak at the end of July.
ESO European Southern Observatory ESOcast
ESOcast is a video podcast series dedicated to bringing you the latest news and research from ESO, the European Southern Observatory. Here we explore the Universe's ultimate frontier with our host Doctor J, a.k.a. Dr. Joe Liske.
Surprise: astronomers have found what look like three different generations of baby stars​ within the Orion Nebula Cluster.
Hubblecast
The latest news about astronomy, space and the NASA/ESA Hubble Space Telescope presented in High Definition is only for devices that play High Definition video (not iPhone or iPod). To watch the Hubblecast on your iPod and/or iPhone, please download the Standard Definition version also available on iTunes.
CBS New Sunday Morning article Preserving the starry starry night
NASA News

Ames News RSS

Steps forward in the search for life beyond Earth can be as simple as sending a balloon into the sky.

Things look different on the Moon. Literally. Because the Moon isn't big enough to hold a significant atmosphere, there is no air and there are no particles in the air to reflect and scatter sunlight. On Earth, shadows in otherwise bright environments are dimly lit with indirect light from these tiny reflections.

NASA Image Of The Day

The latest NASA "Image of the Day" image.

This false-color view from NASA's Cassini spacecraft gazes toward the rings beyond Saturn's sunlit horizon.

The Soyuz MS-05 spacecraft is seen as it is raised into a vertical position on the launch pad at the Baikonur Cosmodrome, Kazakhstan, Wednesday, July 26, 2017. The Expedition 52 crew is scheduled to launch to the International Space Station aboard the Soyuz on Friday, July 28, at 11:41 a.m. EDT (9:41 p.m. Baikonur time).
APOD for Today

Astronomy Picture of the Day

On April 26 the Cassini spacecraft swooped toward Saturn on

These three bright nebulae are often featured on telescopic tours of the

Astronomy News
| | | |
| --- | --- | --- |
| Faces of the Moon A new book by ASNH member Bob Crelin Click the book below for information on the book | There Once Was A Sky Full Of Stars A new book by ASNH member Bob Crelin Click the book below for information on the book | The 100 Best Targets for Astrophotography A new book by ASNH member Ruben Kier Click the book below for a review from Springer.com |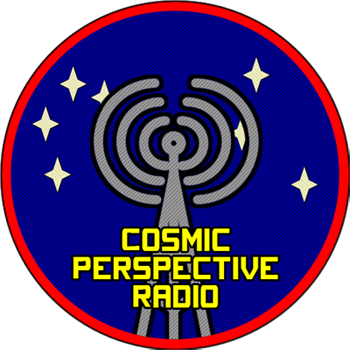 Host
Andy Poniros
Cosmic Perspective Radio Shows