Thanks to everyone for making this the best CSP yet.


CSP Highlights
ASNH Events (stargazing, meetings, public events) for October
Meetings and Outreach Events
---
---
---
---
---
---
---
---
---
---
---
NASA Whats Up for October
What's Up? -- A monthly video that gives tips for where you can find the moon, planets and stars in the night sky. Also includes amateur astronomy news and updates on NASA missions.
Celebrate International Observe the Moon Night with your local astronomy club.
ESO European Southern Observatory ESOcast
ESOcast is a video podcast series dedicated to bringing you the latest news and research from ESO, the European Southern Observatory. Here we explore the Universe's ultimate frontier with our host Doctor J, a.k.a. Dr. Joe Liske.
Deep observations made with the MUSE spectrograph on ESO's Very Large Telescope have uncovered vast cosmic reservoirs of atomic hydrogen surrounding distant galaxies. The exquisite sensitivity of MUSE allowed for direct observations of dim clouds of hydrogen glowing with Lyman-alpha emission in the early Universe -- revealing that almost the whole night sky is invisibly aglow.
Hubblecast
The latest news about astronomy, space and the NASA/ESA Hubble Space Telescope presented in High Definition is only for devices that play High Definition video (not iPhone or iPod). To watch the Hubblecast on your iPod and/or iPhone, please download the Standard Definition version also available on iTunes.
CBS New Sunday Morning article Preserving the starry starry night
NASA News

Ames News RSS

Researchers using NASA's SOFIA airborne telescope have found that magnetic fields are trapping the material that feeds the supermassive black hole in the galaxy Cygnus A.

Scientists studying what amounts to a computer-simulated 'pulsar in a box' are uncovering particle behaviors that may help explain how neutron stars emit gamma-ray and radio pulses with ultraprecise timing.

NASA Image Of The Day

The latest NASA "Image of the Day" image.

Viewed from a window inside the cupola, the International Space Station's "window to the world," is the Japanese Exploration Agency's H-II Transfer Vehicle-7.

During National Hispanic Heritage Month, we're celebrating the achievements of astronaut Ellen Ochoa and other Hispanic astronauts and professionals at NASA. Floating upside down and reading a checklist may not be how most of us perform the day's work, but it was for Ochoa on Space Shuttle Discovery's STS-96 mission.
APOD for Today

Astronomy Picture of the Day

Jupiter looks a bit different in ultraviolet light.

From afar, the whole thing looks like an

Astronomy News

The show opens precisely when you would expect it to, on July 16, 1969, as a rocket carrying three American men lifts off into history.

Rocket Lab just unveiled a huge new facility in New Zealand designed to enable fast mass production of the company's Electron booster. And William Shatner was on hand to lend some more excitement to the proceedings.
| | | |
| --- | --- | --- |
| Faces of the Moon A new book by ASNH member Bob Crelin Click the book below for information on the book | There Once Was A Sky Full Of Stars A new book by ASNH member Bob Crelin Click the book below for information on the book | The 100 Best Targets for Astrophotography A new book by ASNH member Ruben Kier Click the book below for a review from Springer.com |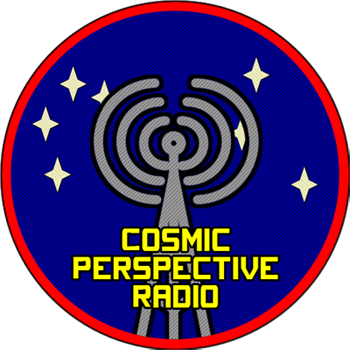 Host
Andy Poniros
Cosmic Perspective Radio Shows