ASNH Events for March
Meetings and Outreach Events
---
---
---
---
---
---
---
---
---
---
---
There are 189 days left until CSP 25
September 11 - 13, 2015
NASA Whats Up for March
What's Up? -- A monthly video that gives tips for where you can find the moon, planets and stars in the night sky. Also includes amateur astronomy news and updates on NASA missions.
A total solar eclipse in the North Atlantic and tips to prepare for the next U.S. eclipse.
ESO European Southern Observatory ESOcast
ESOcast is a video podcast series dedicated to bringing you the latest news and research from ESO, the European Southern Observatory. Here we explore the Universe's ultimate frontier with our host Doctor J, a.k.a. Dr. Joe Liske.
The MUSE instrument on ESO's Very Large Telescope has given astronomers the best ever three-dimensional view of the deep Universe. After staring at the Hubble Deep Field South region for a total of 27 hours the new observations reveal the distances, motions and other properties of far more galaxies than ever before in this tiny piece of the sky. But they also go beyond Hubble and reveal many previously unseen objects.
Hubblecast
The latest news about astronomy, space and the NASA/ESA Hubble Space Telescope presented in High Definition is only for devices that play High Definition video (not iPhone or iPod). To watch the Hubblecast on your iPod and/or iPhone, please download the Standard Definition version also available on iTunes.
The NASA/ESA Hubble Space Telescope has revisited one of its most iconic and popular images: the Eagle Nebula's Pillars of Creation. This time Hubble has not just one image for us, but two: as well as the new visible-light image the telescope used infrared light to produce a second breathtaking picture of the region. Between them these images show the pillars in more detail than ever before. In this Hubblecast we explore the different ways in which Hubble, and other telescopes, have captured this iconic object.
CBS New Sunday Morning article Preserving the starry starry night
| | |
| --- | --- |
| Astronomy Picture of the Day | The latest NASA "Image of the Day" image. |
| | | |
| --- | --- | --- |
| Faces of the Moon A new book by ASNH member Bob Crelin Click the book below for information on the book | There Once Was A Sky Full Of Stars A new book by ASNH member Bob Crelin Click the book below for information on the book | The 100 Best Targets for Astrophotography A new book by ASNH member Ruben Kier Click the book below for a review from Springer.com |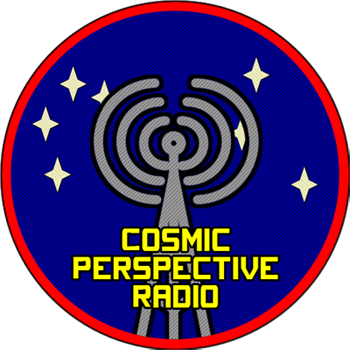 Host
Andy Poniros
Cosmic Perspective Radio Shows