Announcements

Due to COVID 19 CSP 30 Has Been Postponed until next year. See You Next Year Sept 10-12 2021


The Great Give, 36 hour online giving event to support local nonprofits
CSP Highlights
ASNH Events (stargazing, meetings, public events) for April
NASA Whats Up for April
What's Up? -- A monthly video that gives tips for where you can find the moon, planets and stars in the night sky. Also includes amateur astronomy news and updates on NASA missions.
The morning sky on April 6th finds Jupiter and Saturn forming a lovely trio with the crescent Moon.
ESO European Southern Observatory ESOcast
ESOcast is a video podcast series dedicated to bringing you the latest news and research from ESO, the European Southern Observatory. Here we explore the Universe's ultimate frontier.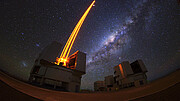 New observations with the European Southern Observatory's Very Large Telescope (ESO's VLT) indicate that the rogue comet 2I/Borisov, which is only the second and most recently detected interstellar visitor to our Solar System, is one of the most pristine ever observed. This video summarises new findings on this mysterious alien visitor.
Hubblecast
The latest news about astronomy, space and the NASA/ESA Hubble Space Telescope presented in High Definition is only for devices that play High Definition video (not iPhone or iPod). To watch the Hubblecast on your iPod and/or iPhone, please download the Standard Definition version also available on iTunes.
CBS News Sunday Morning article Preserving the starry starry night
NASA News

A RSS news feed containing the latest NASA news articles and press releases.

NASA has awarded a contract modification to United Launch Services LLC of Centennial, Colorado, to add Vulcan Centaur launch services to the company's NASA Launch Services II (NLS II) contract, in accordance with the contract's on-ramp provision.

Expedition 64 Flight Engineer Kate Rubins of NASA and two Roscosmos cosmonauts are scheduled to end their mission on the International Space Station Friday, April 16.

NASA Image Of The Day

The latest NASA "Image of the Day" image.

Spectacular jets are powered by the gravitational energy of a supermassive black hole in the core of the elliptical galaxy Hercules A.

The night lights of Tokyo, Japan, are pictured from the International Space Station as it orbited 261 miles above the island nation.
APOD for Today

Astronomy Picture of the Day

The Doubly Warped World of Binary Black Holes

The Galaxy, the Jet, and a Famous Black Hole

Astronomy News

Four veteran astronauts will launch to the International Space Station on Thursday (April 22) for SpaceX's Crew-2 mission, the second operational commercial crew flight of SpaceX's Crew Dragon spacecraft.

Our latest giveaway kicks off and the community chats about the first time they saw an eclipse. And then, we dive deep into black holes!
| | | |
| --- | --- | --- |
| Faces of the Moon A new book by ASNH member Bob Crelin Click the book below for information on the book | There Once Was A Sky Full Of Stars A new book by ASNH member Bob Crelin Click the book below for information on the book | The 100 Best Targets for Astrophotography A new book by ASNH member Ruben Kier Click the book below for a review from Springer.com |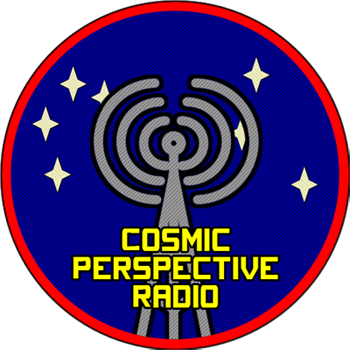 Host
Andy Poniros
Cosmic Perspective Radio Shows