Great American Eclipse, continued:
Island of Palms, South Carolina
By Charles Cogswell
My wife and I traveled to the Island of Palms in South Carolina about 20 minutes north of Charleston SC. On August 21st the sky was cloudy and overcast. My worry was that I would not get to witness the full total eclipse. The eclipse started at 1:15 pm and I had my 70×150 binoculars with solar filters taped to the front lens so that they would not fall off. The clouds continued but we were able to see the eclipse through the clouds. Once or twice the clouds grew dark enough it blocked out the Sun entirely. However, about 2:30 pm the sky like magic cleared with blue sky. As the full eclipse started the crowd shouted with joy and the sky grew dark and the stars came out. I looked for Regulus but the corona of the eclipse was too bright. I saw Jupiter and many other stars for at least 2 full minutes. My wife was reluctant to travel all the way to South Carolina just to see a total eclipse of the Sun. But once she saw the full eclipse she is now planning to attend the April 8th 2024 eclipse in Texas.
The pictures are from the beach at the Wild Dunes Resort on Island of Palms, SC. I tried to take a picture of the Sun in total eclipse but I had no camera filter to see the eclipse clearly. It was a great day and I can now cross off "Watch a total eclipse of the Sun" from my bucket list.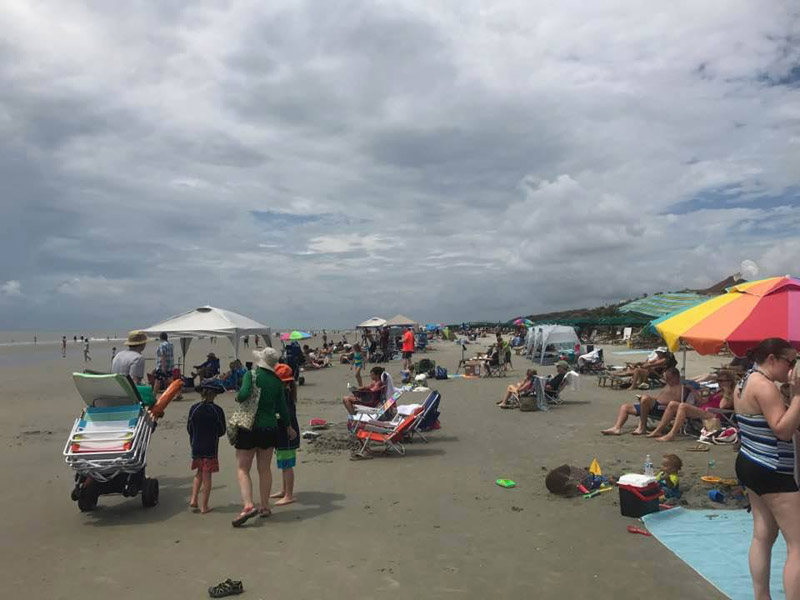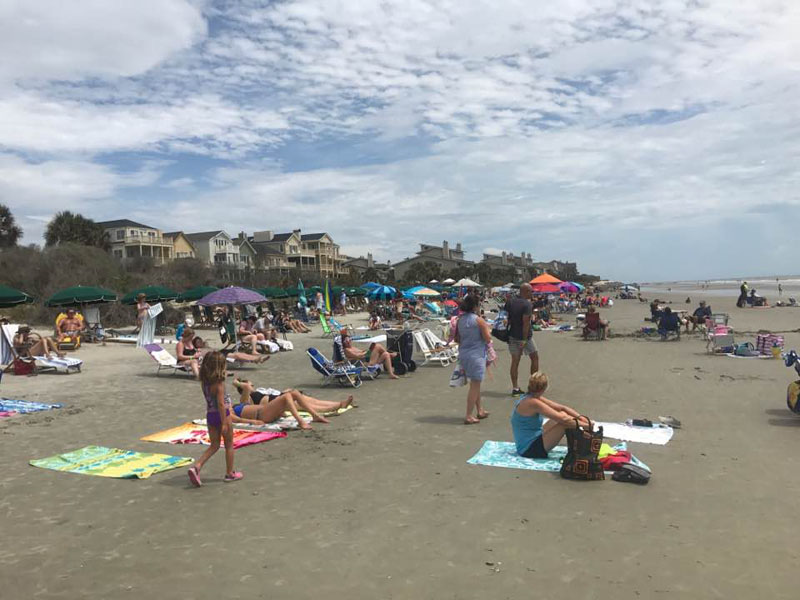 Milford, Connecticut
By Al Washburn
At the request of the Milford Public Library, the Astronomical Society of New Haven was asked if a member was interested in assisting them in their publicized solar eclipse gathering. My wife, Jeni and I thought it would be a wonderful experience and decided to accept their invitation.
We arrived about noon to find hundreds of people lining up to get a pair of eclipse glasses. They only had 200 sets and ran out quickly. I gingerly wove my way towards the front door to get inside and let them know that we had arrived. I announced myself to the librarian who was running the event and asked where we could set up our meteorite collection with Jeni overseeing the table. With that set up, I was introduced as the " astronomer" who was promised would be there for questions and answers. We did that for while and I would refer to a live feed from NASA showing the sun, with a great sunspot group, on a nice large screen! I showed how to use the solar viewing boxes I made for the event. Many had made their own with cereal boxes.
Finally, at 1:40 ish the eclipse began and we all rushed outside to begin viewing. Some people had already left with their glasses for their own eclipse viewing party. Many people arrived and were disappointed that viewing glasses were no longer available. At this point it was viable for me to begin to hand out glasses that the club had procured form NASA but that librarian had asked me to hold off on for such late comers. Unfortunately there were some high altitude clouds that made the image not as crisp as it could be.
Shortly before 68% totality we packed up the meteorites and Jeni came out to assist with the box viewers and socialize. Many tried to get photos with their cell phones by putting the eclipse glasses in front of the lens. This did not work very well and the images looked overexposed. However, some managed to use the lenses and sunglasses and got better results. Lots more questions outside and about 1/2 hour after maximum people began to leave, whereupon I gave away the box viewers I made and Jeni and I headed out.
We had a good time and it was rewarding to help people make the most out of the day's special event.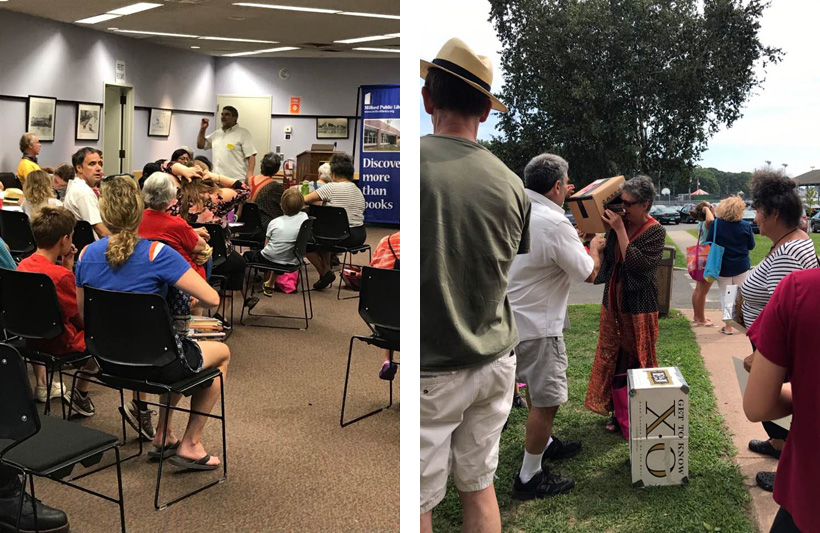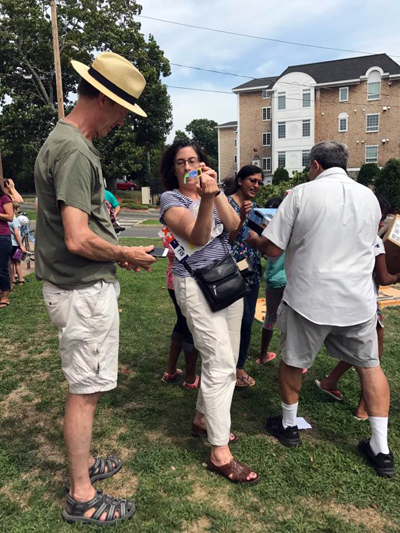 Flashback: Observing a solar eclipse on February 26, 1979
Photo submitted by Ray Kaville