There are 245 days left until CSP 27
September 22 - 24, 2017
Registration starts on 07-13-2017
CSP Highlights
ASNH Events (stargazing, meetings, public events) for January
Meetings and Outreach Events
---
---
---
---
NASA Whats Up for January
What's Up? -- A monthly video that gives tips for where you can find the moon, planets and stars in the night sky. Also includes amateur astronomy news and updates on NASA missions.
Meteors from a demoted constellation, Venus high, comet 45P low and the best of Vesta.
ESO European Southern Observatory ESOcast
ESOcast is a video podcast series dedicated to bringing you the latest news and research from ESO, the European Southern Observatory. Here we explore the Universe's ultimate frontier with our host Doctor J, a.k.a. Dr. Joe Liske.
Hubblecast
The latest news about astronomy, space and the NASA/ESA Hubble Space Telescope presented in High Definition is only for devices that play High Definition video (not iPhone or iPod). To watch the Hubblecast on your iPod and/or iPhone, please download the Standard Definition version also available on iTunes.
Since astronomers discovered that the stars in the sky are other suns, humanity has wondered if they are also orbited by planets and if those planets host alien life. Since the discovery of the first exoplanet only 25 years ago Hubble is among the many instruments trying to answer these questions. This new Hubblecast tells the story of what we know so far and what we can hope for in the future.
CBS New Sunday Morning article Preserving the starry starry night
Ames News RSS

Scientists discover that a surface layer of dry interplanetary dust partially masks the water-rich interior of dwarf planet Ceres.

Shrikant Pandya was born and raised in a small town in western India, and attended elementary school in Florida. In third grade, his class went on a field trip to a shipbuilding dock, and he decided then and there to be an engineer. His parents told him later that airplanes and rockets were his real passion at that age.

The latest NASA "Image of the Day" image.

The wavemaker moon, Daphnis, is featured in this view, taken as NASA's Cassini spacecraft made one of its ring-grazing passes over the outer edges of Saturn's rings on Jan. 16, 2017.

A grid of small polygons on the Martian rock surface near the right edge of this view may have originated as cracks in drying mud more than 3 billion years ago.
Astronomy Picture of the Day

On January 18 a tantalizing sunset was captured in this snapshot.

Like an illustration in a galactic

A United Launch Alliance Atlas V rocket will launch the SBIRS Geo-3 missile-detection satellite for the U.S. military Friday (Jan. 20) at 7:42 p.m. EST (0042 GMT on Jan. 21). Here's how to watch it live.

Over 100 images from NASA New Horizons mission, which flew within 7,800 miles (12,500 km) of the icy dwarf, were used to simulate the descent seen here.
| | | |
| --- | --- | --- |
| Faces of the Moon A new book by ASNH member Bob Crelin Click the book below for information on the book | There Once Was A Sky Full Of Stars A new book by ASNH member Bob Crelin Click the book below for information on the book | The 100 Best Targets for Astrophotography A new book by ASNH member Ruben Kier Click the book below for a review from Springer.com |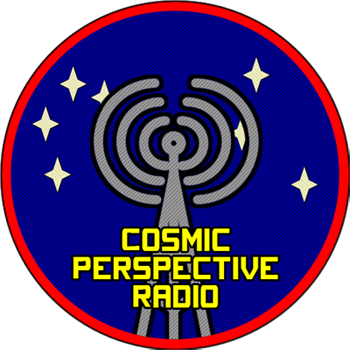 Host
Andy Poniros
Cosmic Perspective Radio Shows