Thanks to everyone for making this the best CSP yet.


CSP Highlights
ASNH Events (stargazing, meetings, public events) for December
Meetings and Outreach Events
---
---
---
---
---
---
NASA Whats Up for December
What's Up? -- A monthly video that gives tips for where you can find the moon, planets and stars in the night sky. Also includes amateur astronomy news and updates on NASA missions.
2016 ends with fireworks as three planets line up as if ejected from a Roman candle.
ESO European Southern Observatory ESOcast
ESOcast is a video podcast series dedicated to bringing you the latest news and research from ESO, the European Southern Observatory. Here we explore the Universe's ultimate frontier with our host Doctor J, a.k.a. Dr. Joe Liske.
Soaring through the cloudless Chilean sky might seem like something from a dream, but this ESOcast allows you to do just that. Incredible aerial photography of ESO's facilities in Chile provides a new perspective on the world's most productive astronomical observatories, showcasing their engineering ingenuity and spectacular surroundings from a whole new angle.
Hubblecast
The latest news about astronomy, space and the NASA/ESA Hubble Space Telescope presented in High Definition is only for devices that play High Definition video (not iPhone or iPod). To watch the Hubblecast on your iPod and/or iPhone, please download the Standard Definition version also available on iTunes.
Since Edwin Hubble discovered that the Milky Way is not the only galaxy in the Universe astronomers try to find out how many of them are there. This new Hubblecast focusses on the question "How many galaxies are there?" including the new numbers achieved in 2016.
CBS New Sunday Morning article Preserving the starry starry night
Ames News RSS

SOFIA observes streams of dense, hot material flowing from a massive protostar impacting a cloud of dust and gas that may, one day, result in the formation of new stars.

As a second-generation American, the director of Ames Research Center in Silicon Valley, Eugene Tu, may be the embodiment of President Obama's belief that our nation derives strength from the diversity of its population and from its commitment to equal opportunity for all.

The latest NASA "Image of the Day" image.

An astronaut aboard the International Space Station (ISS) used a long lens to document what crews have termed one of the most spectacular features of the planet: the dunes of the Namib Sand Sea.

On November 1, 2016, NASA's Aqua satellite passed over Indonesia, allowing the Moderate Resolution Imaging Spectroradiometer (MODIS) on board to capture a stunning true-color image of oceanic nonlinear internal solitary waves from the Lombok Strait.
Astronomy Picture of the Day

IC 4628: The Prawn Nebula

Whirlpool with Comets

Japan's robotic HTV-6 cargo spacecraft has begun its four-day journey to the International Space Station.

The H-II Transfer Vehicle-6 (HTV-6) launched from Tanegashima Space Center on Dec. 9, 2016. It is scheduled to arrive at the International Space Staton on Dec. 13.
| | | |
| --- | --- | --- |
| Faces of the Moon A new book by ASNH member Bob Crelin Click the book below for information on the book | There Once Was A Sky Full Of Stars A new book by ASNH member Bob Crelin Click the book below for information on the book | The 100 Best Targets for Astrophotography A new book by ASNH member Ruben Kier Click the book below for a review from Springer.com |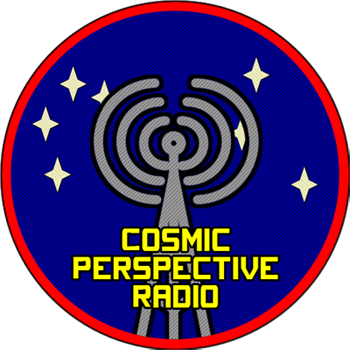 Host
Andy Poniros
Cosmic Perspective Radio Shows