There are 214 days left until CSP 27
September 22 - 24, 2017
Registration starts on 07-13-2017
CSP Highlights
ASNH Events (stargazing, meetings, public events) for February
Meetings and Outreach Events
---
---
---
---
---
---
---
---
NASA Whats Up for February
What's Up? -- A monthly video that gives tips for where you can find the moon, planets and stars in the night sky. Also includes amateur astronomy news and updates on NASA missions.
This month watch bright Venus, Mars and Uranus, comets and Vesta, Plus the sunset glow of dust in our solar system.
ESO European Southern Observatory ESOcast
ESOcast is a video podcast series dedicated to bringing you the latest news and research from ESO, the European Southern Observatory. Here we explore the Universe's ultimate frontier with our host Doctor J, a.k.a. Dr. Joe Liske.
It's hard to comprehend the sheer size of objects in space , but let's give it a try!
Hubblecast
The latest news about astronomy, space and the NASA/ESA Hubble Space Telescope presented in High Definition is only for devices that play High Definition video (not iPhone or iPod). To watch the Hubblecast on your iPod and/or iPhone, please download the Standard Definition version also available on iTunes.
Since astronomers discovered that the stars in the sky are other suns, humanity has wondered if they are also orbited by planets and if those planets host alien life. Since the discovery of the first exoplanet only 25 years ago Hubble is among the many instruments trying to answer these questions. This new Hubblecast tells the story of what we know so far and what we can hope for in the future.
CBS New Sunday Morning article Preserving the starry starry night
Ames News RSS

NASA has selected five space technologies to test on low-gravity-simulating aircraft, high-altitude balloons or suborbital rockets. The opportunity to fly on these vehicles helps advance technologies closer to practical use by taking them from a laboratory environment to real world.

When NASA's concept for an innovative modular supercomputing facility (MSF) with the potential to save millions of gallons of water a year was announced in November 2015, Silicon Valley was four years into California's long-running drought.

The latest NASA "Image of the Day" image.

A SpaceX Falcon 9 rocket lifts off from Launch Complex 39A at NASA's Kennedy Space Center in Florida. This is the company's 10th commercial resupply services mission to the International Space Station. Liftoff was at 9:39 a.m. EST from the historic launch site now operated by SpaceX under a property agreement with NASA.

NASA provider SpaceX's Falcon 9 rocket and Dragon spacecraft are vertical at Launch Complex 39A at NASA's Kennedy Space Center in Florida. Liftoff of SpaceX's tenth Commercial Resupply Services cargo mission to the International Space Station is scheduled for 10:01 a.m. EST on Saturday, Feb. 18, 2017.
Astronomy Picture of the Day

How can a comet have three tails?

Does this strange dark ball look somehow familiar?

Iridium Communications says SpaceX has pushed back the launch of its second batch of next-generation satellites from mid-April to mid-June, a move that shifts the expected completion date for Iridium Next to the middle of 2018.

About 5 billion years ago, dark energy caused the universe's expansion to begin a period of rapid acceleration. As a result, regular matter has stopped forming larger and larger structures in the universe.
| | | |
| --- | --- | --- |
| Faces of the Moon A new book by ASNH member Bob Crelin Click the book below for information on the book | There Once Was A Sky Full Of Stars A new book by ASNH member Bob Crelin Click the book below for information on the book | The 100 Best Targets for Astrophotography A new book by ASNH member Ruben Kier Click the book below for a review from Springer.com |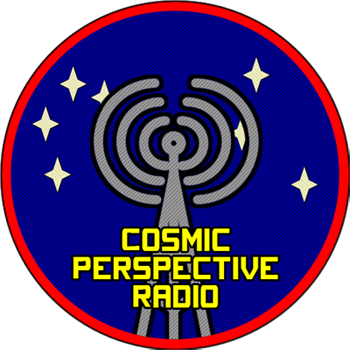 Host
Andy Poniros
Cosmic Perspective Radio Shows