There are 115 days left until CSP 27
September 22 - 24, 2017
Registration starts on 07-13-2017
CSP Highlights
ASNH Events (stargazing, meetings, public events) for May
Meetings and Outreach Events
---
---
---
---
---
---
---
2017 Eclipse schedule (click the image to download)
NASA Whats Up for May
What's Up? -- A monthly video that gives tips for where you can find the moon, planets and stars in the night sky. Also includes amateur astronomy news and updates on NASA missions.
This month, Jupiter is well placed for easy evening viewing, Saturn rises before midnight, and the moon dances with the planets!
ESO European Southern Observatory ESOcast
ESOcast is a video podcast series dedicated to bringing you the latest news and research from ESO, the European Southern Observatory. Here we explore the Universe's ultimate frontier with our host Doctor J, a.k.a. Dr. Joe Liske.
The first stone ceremony for ESO's Extremely Large Telescope​ has taken place at the Paranal Observatory in northern Chile, in the presence of the President of Chile.
Hubblecast
The latest news about astronomy, space and the NASA/ESA Hubble Space Telescope presented in High Definition is only for devices that play High Definition video (not iPhone or iPod). To watch the Hubblecast on your iPod and/or iPhone, please download the Standard Definition version also available on iTunes.
CBS New Sunday Morning article Preserving the starry starry night
NASA News

Ames News RSS

NASA and its partners are in the midst of testing the next, more complex version of its Unmanned Aircraft Systems (UAS) Traffic Management (UTM) technologies with live, remotely-operated aircraft, or drones, at six different sites around the nation.

Ames Research Center brought Facebook Live viewers into its Arc Jet Facility, a plasma wind tunnel used to simulate the extreme heat of spacecraft atmospheric entry.

NASA Image Of The Day

The latest NASA "Image of the Day" image.

A new NASA mission, the Neutron Star Interior Composition Explorer (NICER), is headed for the International Space Station to observe one of the strangest observable objects in the universe. In this photo, NICER's X-ray concentrator optics are inspected for dust and foreign object debris that could impair functionality once in space.

This sequence of enhanced-color images shows how quickly the viewing geometry changes for NASA's Juno spacecraft as it swoops by Jupiter. The images were obtained by JunoCam.
APOD for Today

Astronomy Picture of the Day

You wake up in the

Jupiter is stranger than we knew.

Astronomy News

On Aug. 21, 2017, a total solar eclipse will darken the skies from Oregon to South Carolina. Here's what you need to know about this rare celestial show.

Amazing images of solar eclipses captured around the world.
| | | |
| --- | --- | --- |
| Faces of the Moon A new book by ASNH member Bob Crelin Click the book below for information on the book | There Once Was A Sky Full Of Stars A new book by ASNH member Bob Crelin Click the book below for information on the book | The 100 Best Targets for Astrophotography A new book by ASNH member Ruben Kier Click the book below for a review from Springer.com |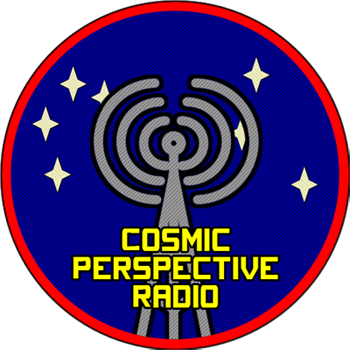 Host
Andy Poniros
Cosmic Perspective Radio Shows