There are 170 days left until CSP 33

September 15 - 17, 2023

Registration starts on 07-15-2023
ASNH Events (stargazing, meetings, public events) for March
NASA Whats Up for March
What's Up? -- A monthly video that gives tips for where you can find the moon, planets and stars in the night sky. Also includes amateur astronomy news and updates on NASA missions.
Venus climbs high while Jupiter dives sunward, and the little planet that shares its namesake with your breakfast cereal.
ESO European Southern Observatory ESOcast
ESOcast is a video podcast series dedicated to bringing you the latest news and research from ESO, the European Southern Observatory. Here we explore the Universe's ultimate frontier.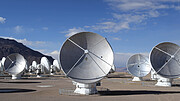 Using ALMA, astronomers have detected the chemical signature of gaseous water in the planet-forming disc V883 Orionis. This acts as a timestamp for the water's formation, allowing us to trace its journey.
Hubblecast
The latest news about astronomy, space and the NASA/ESA Hubble Space Telescope presented in High Definition is only for devices that play High Definition video (not iPhone or iPod). To watch the Hubblecast on your iPod and/or iPhone, please download the Standard Definition version also available on iTunes.
CBS News Sunday Morning article Preserving the starry starry night
NASA News

A RSS news feed containing the latest NASA news articles and press releases.

NASA has selected Dr. Jon B. Olansen as the new manager of the agency's Gateway Program, an international collaboration building humanity's first lunar space station, which will support Artemis missions to the Moon.

Local students will have an opportunity to hear from NASA astronauts and learn more about Artemis lunar exploration, in an event hosted at 11 a.m. EDT Thursday, March 30, at the Martin Luther King Library in Washington.

NASA Image Of The Day

The latest NASA "Image of the Day" image.

The last rays of an orbital sunset illuminate the Earth's atmosphere in this Feb. 17, 2023, photograph from the International Space Station as it orbited 269 miles above the Atlantic Ocean off the coast of Argentina.

A technician works on part of the Space Launch System (SLS) rocket's core stage for Artemis II in this March 11, 2023, image.
APOD for Today

Astronomy Picture of the Day

Astronomy News

The fifth chapter of The Mandalorian season 3 brings every plot thread together and puts the pedal to the metal with satisfying payoffs and big promises.

The atmospheres of gas giant planets across the Milky Way galaxy can be very different from those in the solar system, the James Webb Space Telescope has found.
| | | |
| --- | --- | --- |
| Faces of the Moon A new book by ASNH member Bob Crelin Click the book below for information on the book | There Once Was A Sky Full Of Stars A new book by ASNH member Bob Crelin Click the book below for information on the book | The 100 Best Targets for Astrophotography A new book by ASNH member Ruben Kier Click the book below for a review from Springer.com |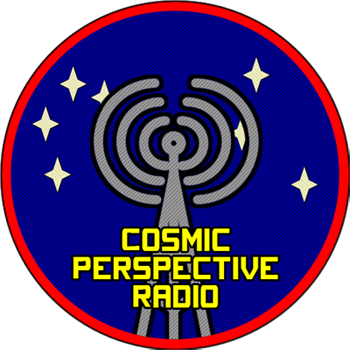 Host
Andy Poniros
Cosmic Perspective Radio Shows